What are the top summer getaway destinations for 2020?
Japan for Any Kind of Traveler
Hawaii: Experience A Plethora of World-Class Beaches
Palawan, Philippines: For Luxury and Special Islands
Cappadocia, Turkey: Encounter Dreamy Landscapes
Summer is just around the corner, and people have been looking forward to the summertime of the new decade and are on the lookout for new and unique destinations to add to their bucket list. If you're prospecting for summer travel destinations 2020, here are some of the most superior places to help fuel your wanderlust.
For culture lovers, beach junkies and nature admirers, we've got you covered and there's definitely something on the list for you. Pristine places and destinations are ready for you to get out there and discover. Read on to know more about these exciting places, which they are recognized for and a few must-visit places!
Japan
Tokyo, Japan, is placed as one of the leading countries to travel this 2020. If you're a first-time traveler or have been on the lookout for a great 2020 travel destination, there's no doubt that Japan should be included in your list. There will inevitably be something for any type of travel personalities. Japan is breathtaking in all seasons from their cherry blossoms blooming from March to May and what better place to visit to celebrate their rosy blooms than in Japan in their most enchanting season. If you're taking along the kids with you, offer them a once-in-a-lifetime trip by bringing them to one of the best theme parks in Asia, Tokyo Disney Resort.
Aside from these spectacular activities, you can also indulge in history as Japan showcases extraordinary traditional and modern culture in the streets of their cities. Lastly, treat yourself with your favorite Japanese food while strolling around the streets. Japan will accommodate any type of traveler and exploring this glorious country this 2020 will definitely be one for the books.
Hawaii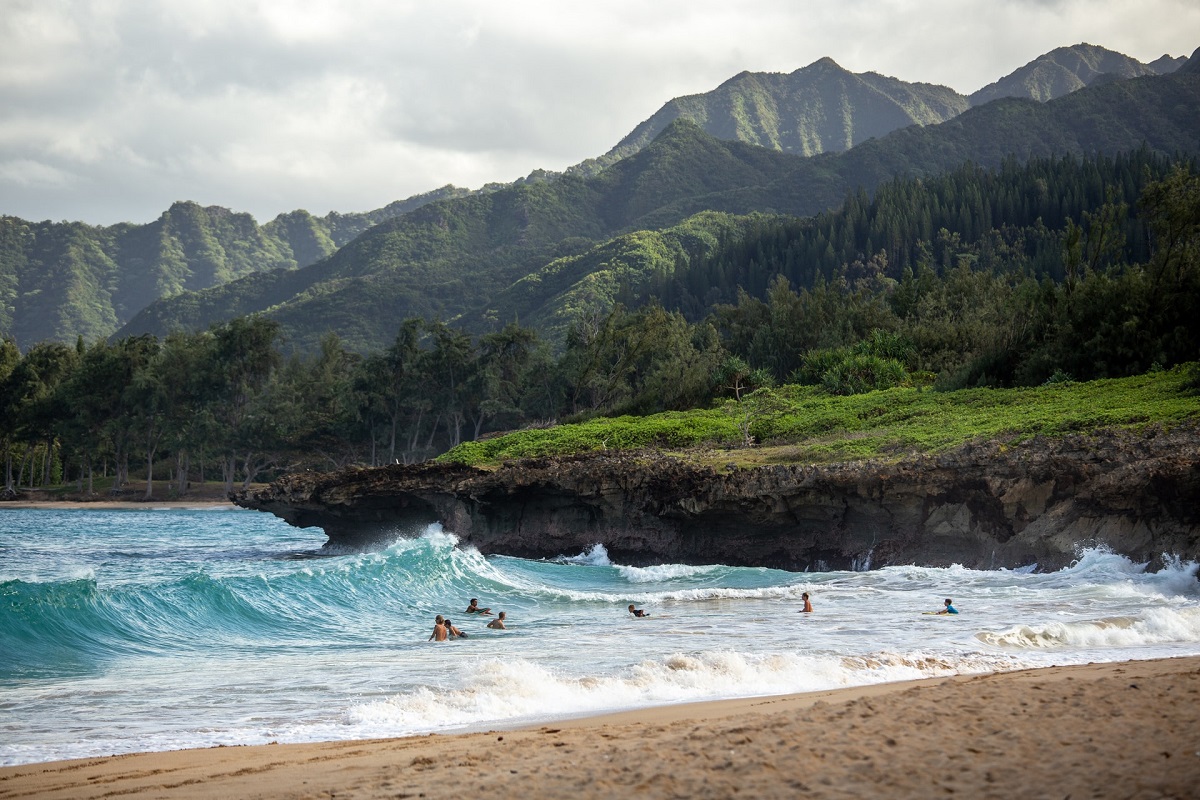 What better way to spend the summertime than enjoying the season of the hot sun at the beach? For the beach bums and sea lovers, Hawaii is one of the world's most beautiful island destinations. It provides you all the summer additives that you need from surfing, cultural sites, events, land and seascapes, and entertainment. Experiencing the aloha spirit the moment you step in by the friendly accepting community, encounter its native beauty beyond words, exploring the world-class multiple islands that retain unique characters. Be inspired and moved by a remarkable sunrise and sunset every day. Find your favorite Hawaii deals and start planning your getaway today. Here are some of the best things to do in Hawaii this summer 2020:
Express your love for the arts and take part in entertainment through surf lessons, canoe rides, party boat cruises at Oahu
Let out your adventurous side with Hawaii Island's view of volcanos, lava caves, secret waterfalls, and National parks
Take a romantic getaway at Maui through their grandest spas, sails, and sunset-kissed shores. It is the honeymooner's greatest pick.
Molokai's laidback personality will provide people, busy individuals, a break from their fast-paced lifestyles because it is surrounded by nature.
El Nido, Philippines
The Philippines is one of the top countries for people to spend the summer. Its tropical weather makes it perfect to enjoy the summertime. El Nido, Palawan has a total land cover of 92 hectares surrounded by 45 islands. El Nido, Palawan isn't as busy as most beaches in the Philippines. However, it has countless beautiful destinations from its beaches, mountain lagoons, caves, and waterfalls. Island hopping is one of the best activities here and you can even choose different tour packages to experience the wonders of El Nido. With exciting spots such as a secret lagoon, hidden beaches, breathtaking viewpoints, and limestone cliffs. You will be mesmerized with El Nido's crystal clear waters. Enjoy the views, go snorkeling, or scuba diving to appreciate marine life.
In addition, apart from its picturesque views, El Nido is known to have a wide-spread of luxury hotels. Pamper yourself, feel refreshed, and give yourself much-needed relaxation.
Cappadocia, Turkey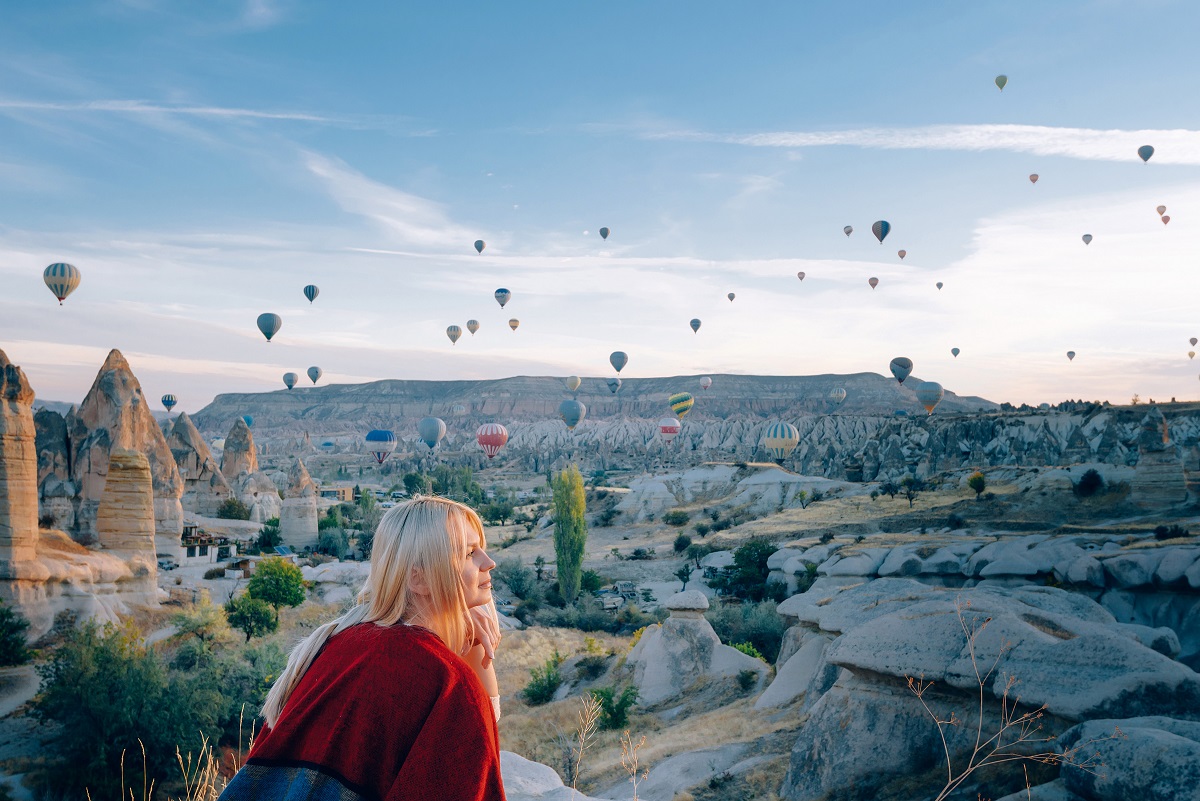 One of the most unique destinations to add to your list this summer is the beautiful Cappadocia, Turkey. It is one of the most iconic destinations in the world because it offers a view like no other. It is shaped by nature and you will get to appreciate its outstanding legacy. The best way to experience Cappadocia is through high views. It is also the world's most popular destinations for hot air balloon viewing and riding. Before sunrise, a number of hot air balloons are tired up across the city, which makes it a beautiful view floating above the rock formations. More great reasons to visit Cappadocia this 2020 is seeing the stunning underground, hike through the valleys and rock sites, horseback ride through the national park, and dance to the Turkish music through their festivals.
Use promo code: SURFSUP
and get
50% OFF
+ Waived DepositBOOK NOW