Japan is one of the most sought out countries for travel. Who wouldn't want to go there after all? It has great food, polite locals, and great infrastructure. While the country never stops striving to develop their society for the modern age, Japan also respects its past through the maintenance of old structures and upholding long-standing traditions. Despite these benefits, tourists still need the best travel WiFi hotspot in Japan. Because very few Japanese people are fluent in English, most, if not all travelers there need an internet connection if they ever feel lost or are facing other problems. These are the reasons why every tourist in Japan needs a WiFi hotspot:
A Reliable Connection Even in Ancient Towns and Mountainous Areas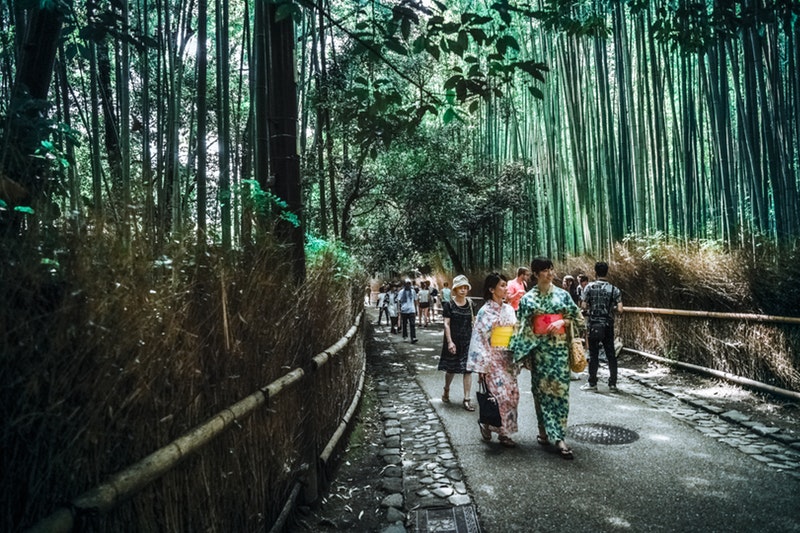 Japan may have suffered through natural disasters such as earthquakes and tsunamis and lived through brutal wars, but the country was able to preserve districts and towns that represent their history. These also act as museums because most of these structures have preserved items of the past.
Historic Samurai Towns
One of the most important figures of bloodier times in Japanese history is the samurai. Samurai were revered warriors whose era lasted the Heian Period until 1868. These fierce fighters used to settle in the districts outside of castles which powerful lords used to own. Around 12 unreconstructed castles remain and these are few of those:
Matsumoto Castle in Nagano

Kochi Castle in Shikoku

Bitchu-Matsuyama Castle in Okayama
You can also visit samurai districts and explore the amenities they have to offer, such as gardens, stunning sceneries, and even merchant shops. These places were inhabited past families of samurais and lot of their former houses are open to visitors. These are a few of the place local and foreign tourists visit:
Kakunodate Samurai District

Usuki Samurai District

Matsue Samurai District
Kyoto
Other places to encounter the history of Japan are the many towns of Kyoto city. This city is the historical capital of Japan and it was one of the few locations untouched by World War 2. Here, you can tour ancient Japanese architecture including Buddhist temples. Temples are also a great testimony to history and Nara City has around seven with the most popular, being Todai-ji.
Hiroshima
Lastly, the Hiroshima Peace Memorial Park was built to remind local and foreign visitors about the atomic bombing that happened in August 1945. Many people visit this place every year to pay their respects. The visit will stir you emotionally because of both the darkness and hope this site radiates. It not only serves to remind you of the horrors through buildings that survived the attack, but also the importance of standing against nuclear war weapons through the Eternal Flame and Children of Peace Monument.
The Various Mountains of Japan
Another great way to appreciate a country is by exploring places that are untouched by city life. When you visit the country, you should also try to visit the mountains to appreciate nature and see the natural beauty before your very eyes, with it covering around ⅔ of Japan. These high mounts are also surrounded by other beautiful features such as lakes and seas.
Akita City in Northern Japan is well-known for its mountains and bodies of water. Shirakami Sanchi is a popular hiking spot for tourists, while the Hachimantai region has volcano mud baths and an active volcano valley open for viewing. Lastly, tourists can experience a natural jacuzzi in the form of hot springs in Tamagawa Onsen
Since all of these places haven't developed as fast as other cities, or even at all, it is important to bring the best travel WiFi hotspot in Japan. You can easily lose touch with your friends and family in a place where internet connection is not an assurance.
Translate the Japanese Language On-the-Go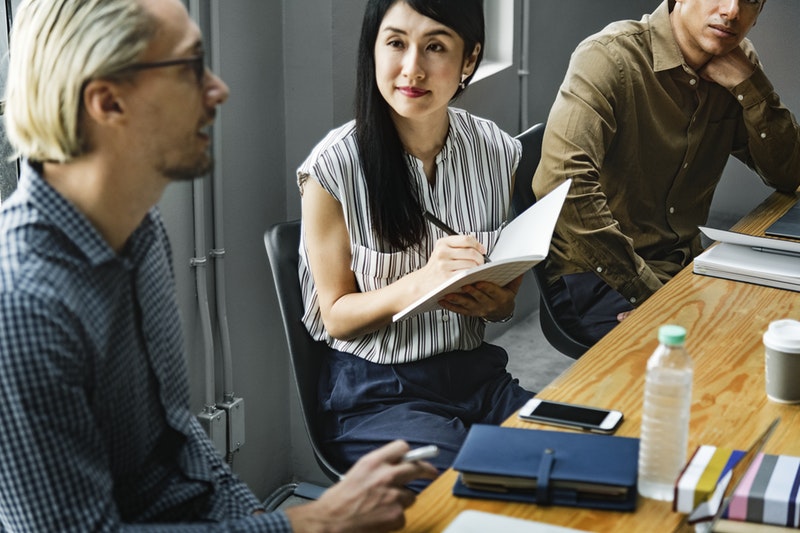 Japan is a very homogeneous country with barely any citizens that are from foreign countries. Therefore, tourists shouldn't expect to meet a lot of locals who can speak English. Even if they can speak English words, a lot of the words may mean something else to the Japanese. In fact, it is usually recommended for tourists to have an interpreter with them. Unlike when traveling to a country like the USA, this is where the best travel WiFi hotspot is going to come in handy.
With the best travel WiFi hotspot in Japan, you will have an easier time understanding Japanese even if you are traveling without knowing the language. There are a lot of translation tools and websites that can help you as long you have an internet connection. You need to carry a mobile hotspot everywhere because not all places will have public WiFi.
These are the cases where you might need the best travel WiFi hotspot in Japan to translate English to Japanese and vice versa:
Taking a cab to places without any landmarks
Taxi drivers can never memorize everything in Japan; it is simply impossible thanks to the vague addresses system in the country. If you were going to a popular district or museum for tourists, it will most likely be familiar to the driver and so you would not need to know to the address. If you will be going to an unknown place or a faraway house, however, you will need to write the address in Japanese in your phone or piece of paper.
Asking people for directions
There is actually a tourist information center for travelers whenever you need help with local sites or you need a copy of important maps. More importantly, there is always a person who speaks English there, but of course, not every area has them. This is why you need to learn some basic Japanese words you can use to speak to locals. They can tell you the ways to common sights if you ever get lost!
Post Your Interactions With Cute Animals Right Away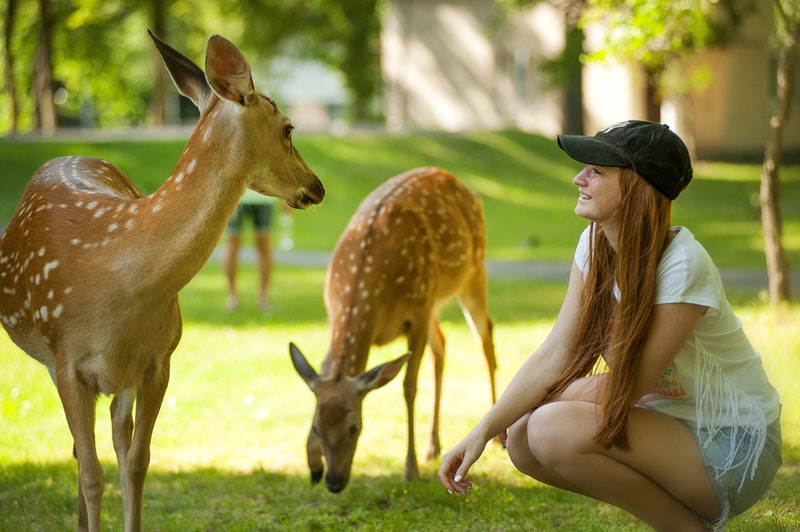 Japan really prioritizes caring for nature, as part of their Confucian philosophy. This can be seen in the way the citizens care about their animals.
In Japan, you don't only get to see and meet animals in zoos. A lot of animals are protected and cared for in secure areas where they are given freedom to roam around. These wonderful creatures inhabit islands, forests, and other natural reserves. You have to bring your best travel WiFi hotspot in Japan because you never know when these adorable animals might come to you!
Nara Island Deer
In Nara Island, 1200 deer roam about freely. They are treasured by Japan which is why these animals readily approach tourists for a good petting and a handful of food. People can buy deer crackers on the spot and feed these cute animals with those snacks. If you want to see bunnies hopping everywhere, Okunoshima Island is the place to go. Unlike Nara Island, there are no places for humans to inhabit because this area was abandoned by chemical weapon manufacturers.
Japanese Flying Squirrels
One cute animal that you might have seen everywhere in social media using the best travel WiFi hotspot in Japan, is probably the Japanese flying squirrel. This type of squirrel is unique to the country and can be found in Hokkaido Island. If you are lucky enough to visit Japan during the Christmas season, you can see this one of a kind animal and experience the special snow festival along with it.
Foxes
Who can resist looking at the endearing fox? Foxes are revered in Japan, with them being popular characters in the nation's mythology and folklore. Luckily, people can visit the Zao fox village in Shirosoi and catch roaming foxes. It's more of a forest and animal sanctuary than an actual village though, where the owners take responsibility and caring for them.
Animal Cafes
You can also meet animals through animal cafes in Tokyo. Most of these establishments keep the usual pets, particularly dogs and cats, but some even host unusual animals like owls. These cafes are an especially good site for the animal lover who does not have time to stop by islands and forests. A good tourist should make sure also that the place they stop by takes care of the animals very well. These are some examples of good cafes to visit in the city of Tokyo:
Temari no Ouchi — a fairy tale themed restaurant with cats

Mame Shiba Inu Cafe — A coffee shop holding the ever so popular Shiba Inu

Owl no Mori — If you want to see how an owl acts indoors
Lastly, stop by the Hachiko Statue in Shibuya Station — a commemoration of the most loyal dog ever in Japan.
Show Off Your Selfies With the Locals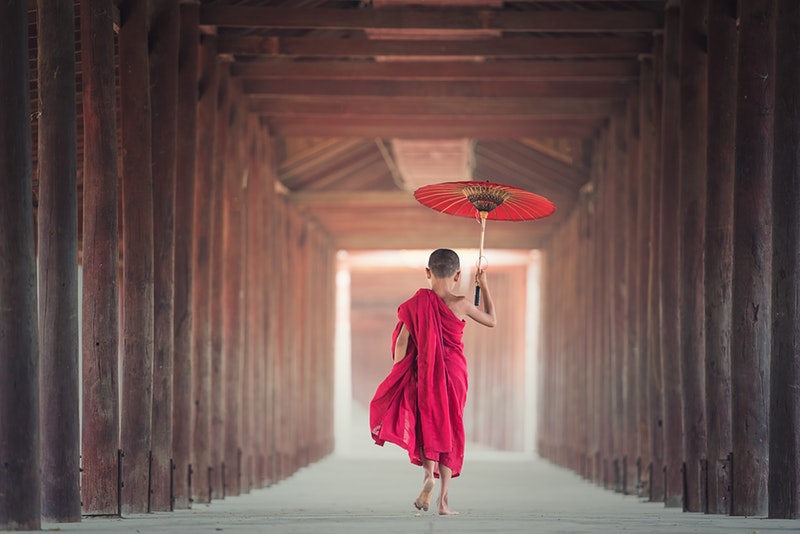 Japan's culture is equally modern and traditional. This is especially reflected by the country's various locals.
If you were or are still an avid anime watcher, you will know that Japan has certain personalities that greatly differ from your own countries'. For a lot of foreigners, these animated shows are one of the first few glimpses about the country's unique people. For example, anime that are set in a historical period usually have characters that are geishas and monks. If you watch more modern anime, a lot of characters work in maid cafes or frequently dress up in weird yet stylish outfits. All of them represent a piece of Japanese culture, and they are who every good traveler should visit and take selfies with.
Geisha
If you want to take pictures with people who represent Japanese's past, you may want to try visiting geishas in historical cities or districts. These places haven't adapted much to the technological advancements because of their commitment to history, therefore you will definitely need the best travel WiFi hotspot in Japan.
Geishas are one probably one of the most beautiful yet enigmatic people you could probably meet. Their perfectly painted white faces, luscious hair, and detailed kimonos give a hint of their grace and skill. From the 1800s to the 1920s, they were in charge of providing entertainment by hosting, pouring tea, and making patrons generally feel at home. All of these talents came from difficult training that started when they were young meikos.
Their numbers have greatly decreased, however, with only around 1000 women practicing the art. Most inhabit Kyoto, particularly the district of Gion. To take a picture with them, you'd have to be willing to pay for their performance as well as dinner and tea ceremony services. If you want to see them perform, you can go to the Gion corner for one hour and watch them dance. Geishas host monthly tea ceremonies where you can get personally served tea by one. Lastly, your group can hire geishas to host dinners at restaurants or hotels called ryokan.
Buddhist monks
Buddhism is one of the most popular religions in Japan. Tourists can visit Buddhist monks in their monasteries up in the mountains through a monastery stay. You get to sleep there and experience their lifestyle for a certain period, such as eating their food, meditating and bathing in their public bathhouses.
Maids
If you want to take pictures of modern life and culture in the city with the locals, maid cafes and Harajuku station are the places to go!
Maid cafes do not really hire maids, but rather people cosplay as one because a lot of Japanese people love cuteness or "moe" as a whole. They not only like to look cute, but they also love to act the part.
Most foreigners think of maids as people who clean your house, but in Japan, they represent youthful femininity.  They serve men and women food and are dedicated to making their customers feel very welcome. You should go here if you want a restaurant that goes beyond just providing something to eat. These servers talk to you as friends, let you take pictures with them, and make sure that your experience is also fun by providing games and other forms of entertainment.
Modern, stylish youth
Fashion is one the best ways for the youth to express their feelings. Harajuku fashion is a phenomenon that has become popular since the 1990s. Harajuku station is situated in Tokyo and between Sendagaya and Jingumae-machi. These chic Japanese girls and boys dress up in loud bright colors and wear them with pride on the street. They are easy to take pictures with, and in fact, their outfits used to be common in magazines. You can easily post your selfies with them online using your best travel WiFi hotspot in Japan.
If you want to dress up like them, Takeshita street is the place to go. It is composed of trendy fashion shops that are filled with accessories, toys, pants, skirts, and so much more.
Big Sky Nation, the Best WiFi Hotspot in Japan When Traveling
Traveling in Japan, or anywhere else in the world for that matter, is not complete without documenting your experiences and sharing them with the world through social media. With Big Sky Nation's Travel WiFi Hotspot, this becomes less of a concern and more of a sure thing!

Big Sky Nation is the best travel WiFi Hotspot in the Philippines with unlimited data for 24 hours anywhere in the world, including Japan! Connect with the world, let everyone know what you're doing, and show everyone where you are with Big Sky Nation! If you would like to know more about our reliable products, click on this page!