Explore the culinary delicacies of Japan with a twist. Experience Tokyo with the best Wi-Fi hotspot in Japan to connect with your followers and share your adventures. Take the ultimate food trip and you'll find a lot of instagrammable restaurants and cafes waiting for you to try. Japan is certainly filled with interesting places. If you're craving good food and fresh photos for your Instagram feed, here are some cool places you need to try out.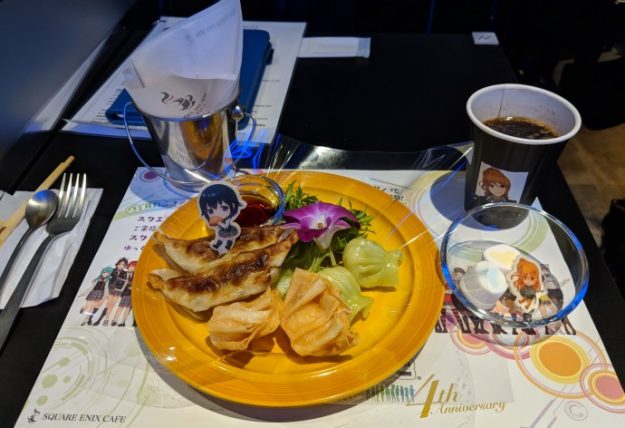 Source: https://www.geek.com
Square Enix Cafe is a character cafe run by Square Enix. They have different cafes situated in Osaka and another one in a different area in Tokyo. Before heading over to this cafe, you need to set an appointment. But why the extra step? This cafe is popular and most of the time, walk-ins are not expected. You need to reserve a specific time slot to enjoy the treats awaiting you.
The Square Enix Cafe has rotating themes. The themes shuffle depending on the game or specific series they want to highlight. It's still a great experience even if it's an unfamiliar theme. When you reserve a slot, you should thoroughly enjoy the 90 minutes you have.
Once you arrive, you'll be greeted by the staff and seated accordingly. They'll hand you an iPad which serves as a menu. It's advisable to use google translate when looking through the menu. Every item on the menu has a large picture, so you can point at what you like. Prices usually fall under 2000 yen in total, which is pretty affordable considering it's a popular character cafe.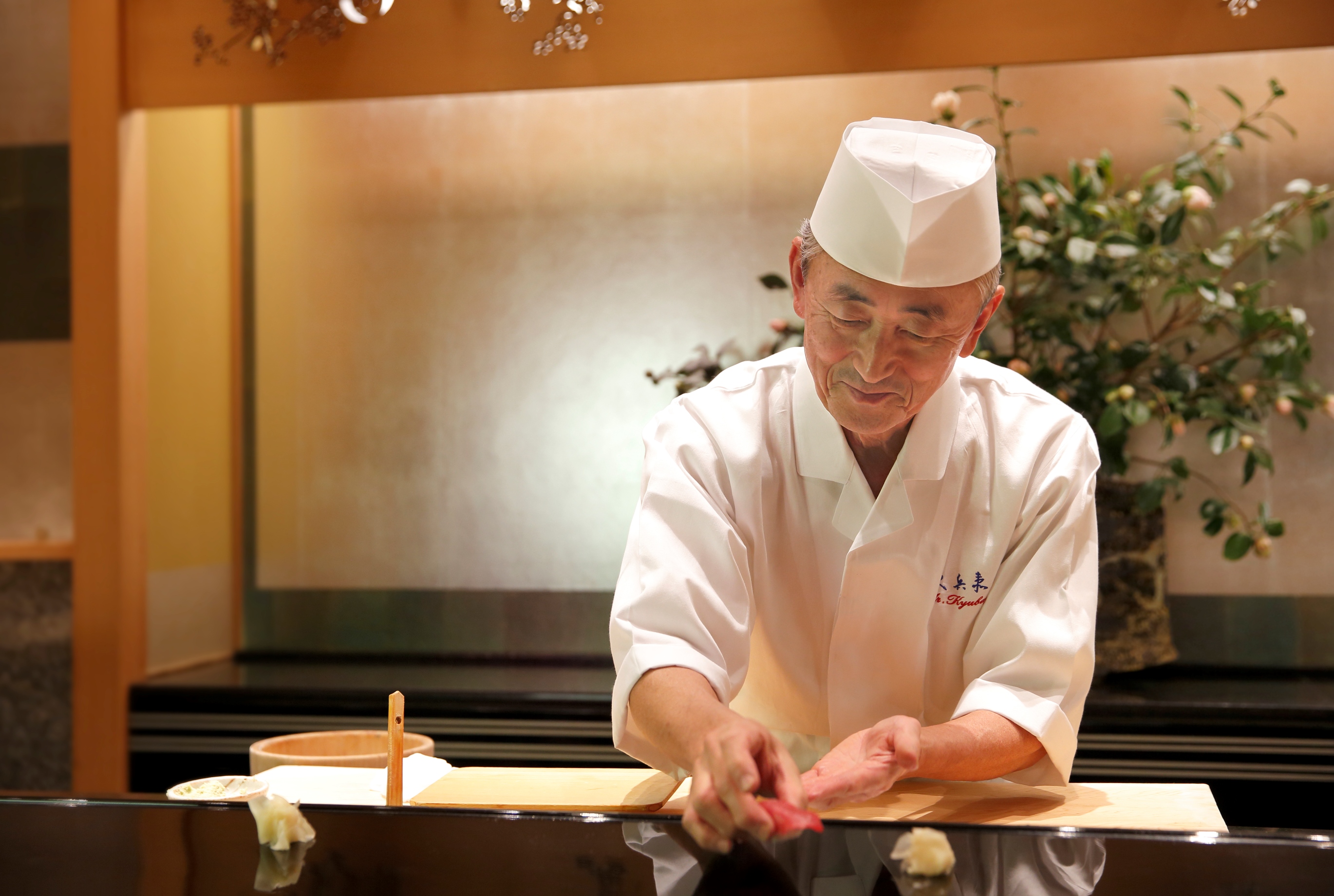 Source: http://www.nowtravelasia.com
Kyubey is a high-end sushi restaurant that you need to try out at least once in your lifetime. This world-class restaurant serves a diverse clientele of locals, tourists, and foreign clients. All of Kyubey's staff and chefs speak English, which can make any visitor feel more welcome. If you want a sophisticated sushi dinner, this is the place to visit.
The establishment is larger than typical sushi restaurants but what you'll experience is a genuinely intimate meal. When you sit down for your authentic Omakase experience, you get to chat with the chef as he prepares each course meticulously. Unlike other sushi restaurants, it's much quieter. Since each piece is made in front of you, it's guaranteed you'll only get the freshest ingredients. The taste is similar to freshly caught seafood, which Kyubey takes pride in. You won't find an experience like this in other restaurants around Tokyo.
Each course is made in front of you. You get to watch the expert hands of the sushi chef preparing each meal to perfection. One omakase course sets you back at 15,000 yen but you can get seasonal discounts depending on your arrival.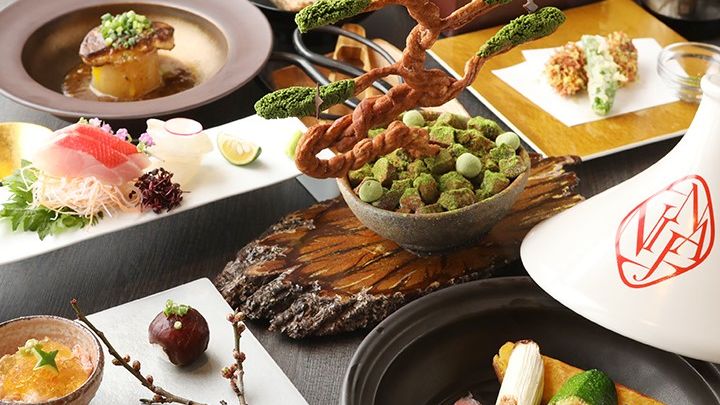 Source: https://www.opentable.com
Ninja Shinjuku is another themed restaurant. The exterior of the restaurant uses the principles of stealth and blends the restaurant with the modern architecture of Shinjuku. What you'll find within the restaurant is a secret ninja mansion. Upon entry, you'll first encounter a souvenir store with a large assortment of ninja-themed items.
There's also a robot that can speak various languages to greet you on the side. Once your reservation is checked, a ninja will guide you inside to your table or private room. You'll be greeted with a giant bell on your table which you can use to summon the staff for your orders. You can ask for an English menu for easier browsing. You may choose course meals or go ala carte. Items marked with a short dagger icon are bundled with a performance from the staff.
The performances are tricks done onto the food. The staff also performs specific "ninja tricks" when you choose a particular item. There's also a "ninja magic show" halfway through your meal. You don't need to order items marked with a dagger to see this.
One unique aspect of this restaurant is that you can dress up as a ninja and take home the costume once you're finished with your meal. This costs around 7000 yen and if you add another 2000 yen, you can have your photo taken at a studio. Make sure to book your reservation 1 week in advance to guarantee a spot. Meals can cost up to 1500 yen to 9000 yen depending on what you order. It's a bit expensive but the mix of great quality food and unique entertainment is worth it.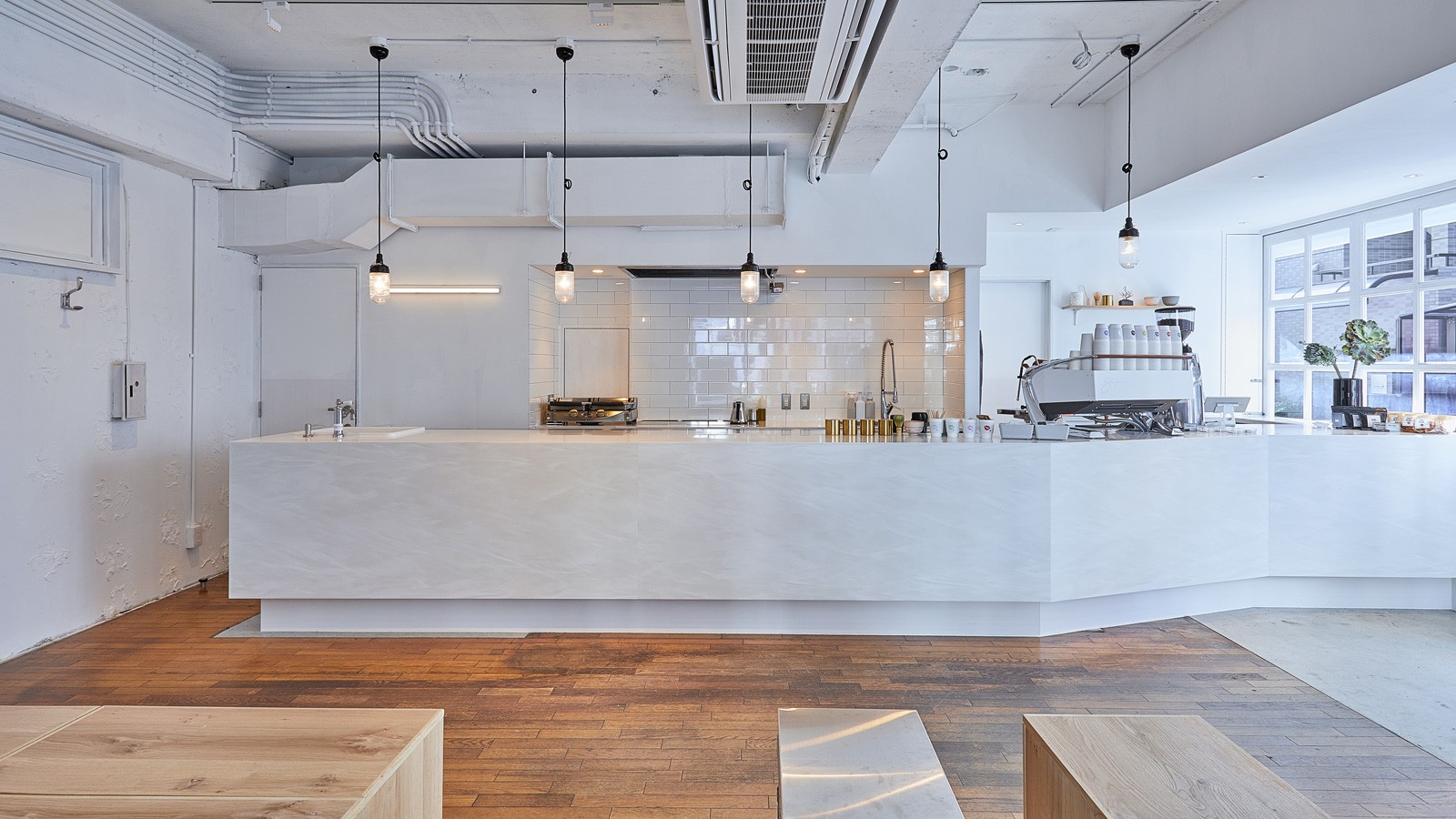 Source: http://ink.canvas-tokyo.com
Ink by Canvas is known for its rainbow lattes. The cafe is a spacious, minimalistic spot that is Instagram worthy. Besides the lattes, you can enjoy pulled pork BBQ sandwiches and grilled croissants.
This cafe is an open concept store. The minimalist interior design encourages customers to be creative. If the painters were the customers, then the cafe itself is the canvas. You can easily move around the furniture any time you want to create a new look for the cafe. Customers are free to do so as the cafe encourages this.
Tokyo is home to various aesthetically pleasing spots. Not only do these places look good on your Instagram feed, but you'll also get a chance to taste the most unique flavors of Japan. Complete your trip by trying out these cafes and restaurants to create your perfect Instagram feed. Tickle your taste buds, stimulate your senses, and taste the best Japan has to offer!
For more information, visit http://www.bigskynation.com/products or contact us at info@bigskynation.com to avail of our products and services.