Korea has been consistently popular as a travel destination over the past few years. If you're a fan of Korean culture, your travel Wi-Fi hotspot can guide you to the right destinations and lets you connect better with the local community.
Whether it's the best travel Wi-Fi hotspot in Japan, Europe, Australia, USA, or elsewhere, this is one essential gadget you need to bring if you're in an unfamiliar country. Don't skip out on the opportunity to have accessible information on hand. If you're ready to explore and connect with Korea, here are some destinations you can check out.
Seoul (Day 1-4)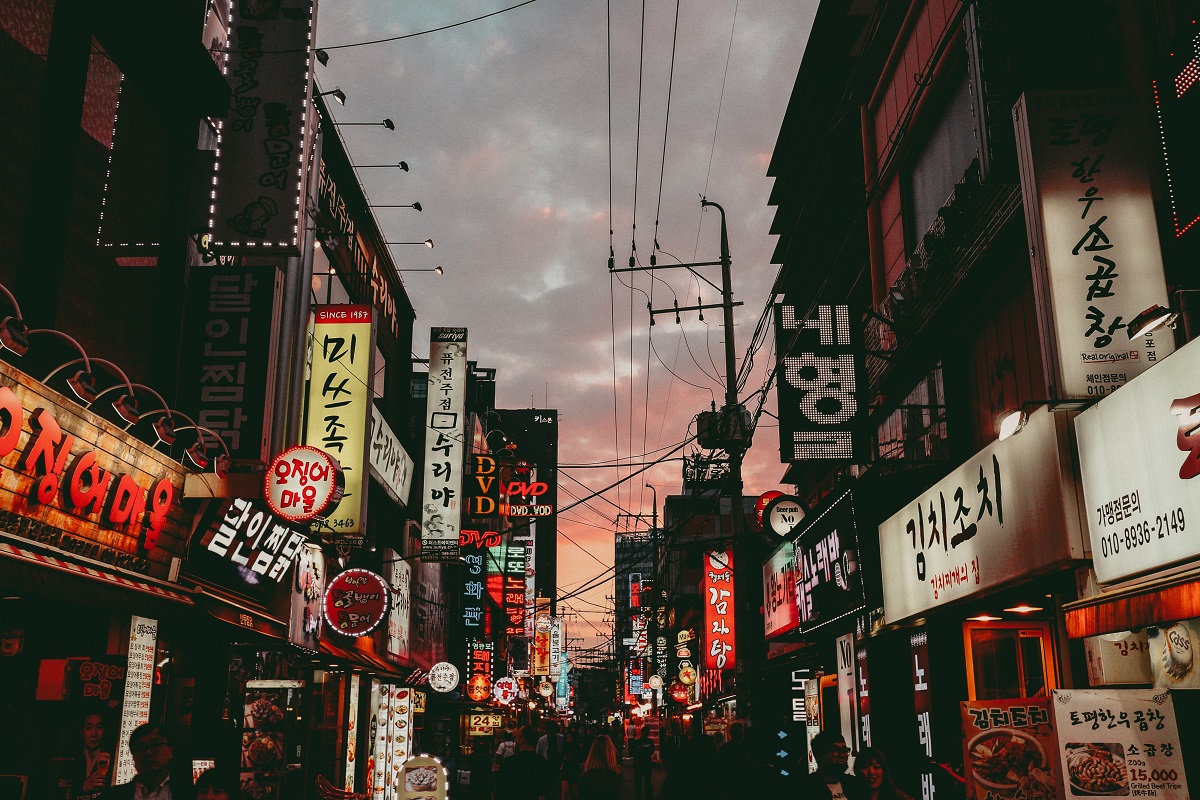 Day 1: Gyeongbokgung Palace
Day 2: Myeongdong
Day 3: Nami Island
Day 4: South Korea Demilitarized Zone
Local tradition and the future perfectly merge in Seoul. The capital of South Korea is an urban jungle that tries its best to balance nature and modern designs. Transportation in this city is highly accessible and easy to use. Give yourself the chance to explore the capital and experience the thrilling metropolis.
Day 1: Gyeongbokgung Palace
The palace was originally built by the founder of the Joseon dynasty, King Taejo. It was used as the principal palace until 1592. At that time, it was burnt down during Japanese invasions. The ruins remained until 1865 when Heungseon Daewongun started rebuilding the palace. However, in 1868, the government soon became bankrupt as the project was too expensive.
The palace has a total of 330 buildings, which can house 3000 staff members that all serve the royal family. Give yourself a day to explore this historical treasure. There's also a tour that lets you experience the traditional Korean Royal Court cuisine. This tour is available daily from mid-March to mid-April.
Spend your first day in Korea at the Gyeongbokgung Palace. The expanse of the palace is an experience and journey within itself. Give yourself enough time to enjoy the grounds. Your next day can be dedicated to Myeongdong.
Day 2: Myeongdong
Don't skip out in exploring Myeongdong. It's one of the best shopping and dining districts in Seoul. Myeongdong isn't just a place for shopping, if you're looking for an award-winning comedy performance, visit the Myeongdong NANTA theatre. No need to understand Korean during the performance as it's a non-verbal comedy show. It's a surprisingly excellent experience and a hidden gem amongst the sea of stores and boutiques. Another hidden treasure in Myeongdong is the 19th-century gothic Myeongdong Cathedral.
You can easily eat up a whole day exploring Myeongdong. Get your shopping out of the way and grab your essentials for your next stop, which is Nami Island.
Day 3: Nami Island
Visit Nami Island if you want the most romantic and picturesque experience you could ever imagine. Live your K-Drama dreams at any season. The sanctuary of trees and history is perfect for a romantic stroll with your loved one. There's also an array of snacks across the sea of trees for you to enjoy.
Nami Island is the perfect place to relax for your third day in Korea. Spend the day in nature before checking out one of Korea's significant historical destinations.
Day 4: South Korea Demilitarized Zone
The Demilitarized Zone is another popular destination for tourists. This place lets you in a little deeper than what you see in Korea. These zones are a significant part of Korean history. Learn a little bit more than just what you in the news and stories.
After Nami Island, the Demilitarized Zone snaps you back to reality. You can learn so much within this area. Every Korea trip should at least stop by the Demilitarized Zone. After learning about the rich history of South Korea and North Korea, you can hop on over to Jeju Island.
Jeju (Day 4-6)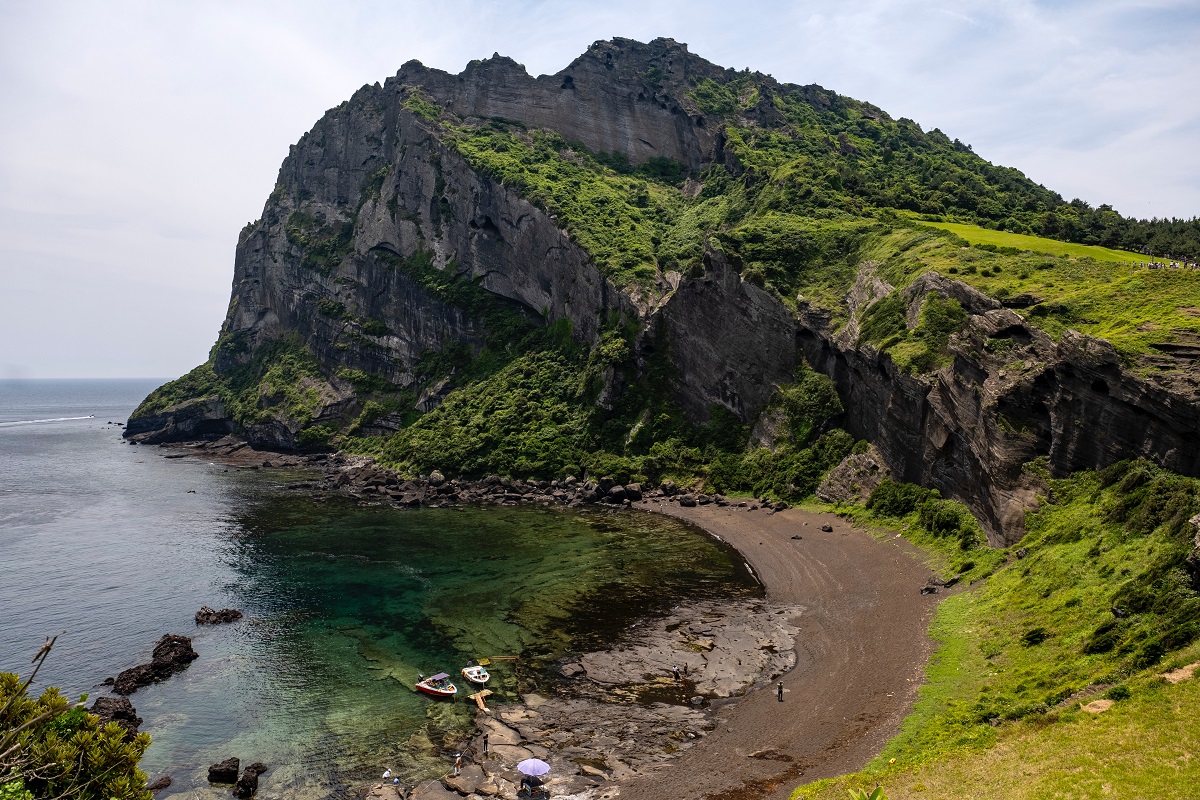 Day 4: Hallasan Mountain
Day 5: Jusangjeilli Cliffs
Day 6: Jeju Folk Museum and Teddy Bear Museum
After the urban setting of Seoul, Jeju is a beautiful Island that lets you reconnect with nature while getting in touch with more history. Jeju is Korea's largest island. It's a wonderful holiday destination with lush greens, beautiful beaches, and seaside hotels. If you're more interested in resting and relaxing, Jeju is the island for you.
Day 4: Hallasan Mountain
Hallasan Mountain is an active volcano within Hallasan National Park. Hallasan Mountain can give you the best view of Jeju Island. There are 4 trails you can hike to get to the mountain. It's essential that you allocate a day to fully enjoy the tallest mountain in Korea.
After the beautiful an eventful hike on top of Hallasan Mountain, your next destination in Jeju should be the cultural monument, Jusangjeolli Cliff.
Day 5: Jusangjeolli Cliffs
Jusangjeolli is the cultural monument site of Jeju Island. The cliffs were formed when the lava of Hallasan Mountain merges with the Jungmun sea. The pillars are shaped like hexagons and cubes. It's a natural miracle created by the earth. There's a small park in the area, so you can enjoy the cliffs and take beautiful photos.
Take your time in enjoying the natural formations of Jusangjeolli Cliff. Spend your entire day admiring the natural miracles before heading on over to the Jeju Folk Village Museum for your sixth day in Korea.
Day 6: Jeju Folk Village Museum
Jeju's folk culture is preserved within Jeju Folk Village Museum. See the spirit of the people within the Folk Village and enjoy the wonderfully preserved structures and elements for an authentic experience.
The Jeju Folk Village can take up half a day to explore but it can still be very fulfilling. After the Folk Village, you can bring the whole family to the Teddy Bear Museum.
Day 6: Teddy Bear Museum
The Teddy Bear Museum is a museum that is entirely dedicated to teddy bears. Any age can enjoy this tourist attraction. Each bear is handcrafted with love, made with the best fabric and thread available. The bears in the museum are designed with a unique character for each bear while having a unique story and theme.
The rest of your Jeju trip is topped off with the fun Teddy Bear Museum. It's the perfect site to unwind and just enjoy the pure aesthetics of expert craftsmanship. Your next destination in Korea is the stunning beaches in Busan.
Busan (Day 7-8)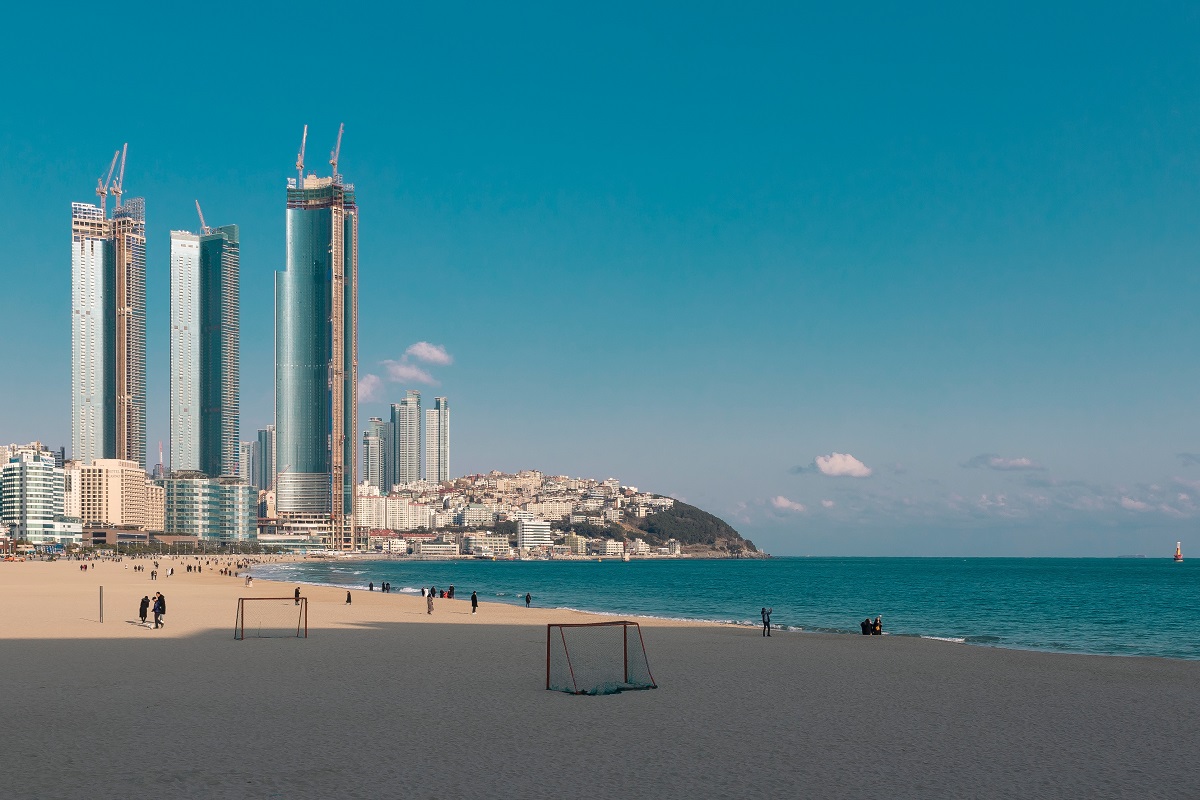 Day 7: Haeundae Beach and Gwangalli Beach
Day 8: Beomeosa Temple and Hur Shim Chung Spa
Spend your last few days in Korea in Busan. After the relaxing natural wonders of Jeju, Busan can complete your trip with its world-class offerings. Busan is Korea's second-largest city. It's a port town that offers stunning beaches, majestic mountains, hot springs, and world-class seafood. This city is reminiscent of San Francisco, with trendy cafes and bars alongside the picturesque mountain ranges.
Day 7: Haeundae Beach
Start off your 7th day in Korea by taking a dip at Busan's wonderful beaches. Relax on the white-sand shores and then enjoy the night lights of Gwangandaegyo Bridge.
Haeundae Beach is a white sand beach in Busan that's perfect for swimming. The famous beach attracts many during the summer months. You can find cultural events and festivals, as well as diverse accommodations in the area.
Day 7: Gwangalli Beach
The pristine water and fine sand of Gwangalli Beach are breathtaking and welcoming. The Gwangalli Beach front and its surrounding area make sure that you're never bored. Shop and dine within the area or take advantage of the night lights of Gwangandaegyo Bridge that stretches across the horizon.
The night lights of Gwangandaegyo Bridge can complete any romantic evening. Move forward to Beomeosa Temple and connect with the inner workings of your soul.
Day 8: Beomeosa Temple
If you want to take a deeper look at Korean Buddhist culture, Beomeosa is a must-visit. This temple is most beautiful in May. The mountain backdrop and the wistful woods alongside the temple make it another popular tourist spot in Busan. If you're interested, you can also partake in the temple stay program if you wish to learn more about Buddhism.
Complete your spiritual journey by heading over to Hur Shim Chung Spa to wash all your exhaustion and fatigue away.
Day 8: Hur Shim Chung Spa
If you want to improve your health during your stay in Korea, take a dip in the hot springs of Hur Shim Chung Spa. It's one of the largest hot springs in the east with over 40 different baths in the main hot spring area. Guests can choose the appropriate hot spring according to their preferences and needs.
Korea is a distinctly charming country that provides a unique cultural experience. Their global influence in various industries has attracted a significant number of tourists over the years. Let Korea be your next vacation destination and bring the whole family.
For more information, visit http://www.bigskynation.com/products or contact us at info@bigskynation.com to avail of our products and services.