What are must-try airport hacks?
Bring Ziploc bags
Wear more clothes if your luggage is overweight
Pack a water bottle
Bring a portable phone charger
Fall in line on the left side of security
Queue near the business class check-in
Bring a reliable portable WiFi
Take a photo of your checked luggage
Try to do a little online exploring with the best travel WiFi hotspot in the Philippines and you may encounter several anecdotes of travelers who run into airport trouble because they failed to equip themselves with as much practical travel advice as possible.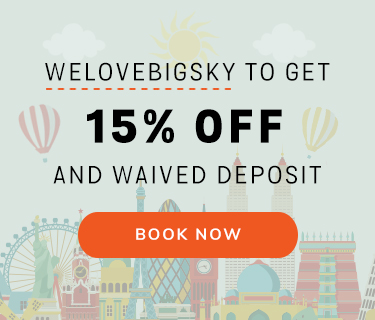 It will always be easier and less stressful if you are prepared and know what to do in the event of trouble, or if you simply just want to have a hassle-free experience at the airport. Traveling is fun, so avoid hindering it with inconvenient episodes at the airport. Check out these airport hacks that will definitely come in handy!
Bring Ziploc bags
These nifty little bags can be useful in a number of ways when traveling. You can use them to keep your snacks safe or for storing liquids when going through airport security. It is important to pack a few extra Ziploc bags in your travel luggage because you will never know when they may come in handy. As a bonus, you can also use it to store your electronic accessories like earphones or chargers because this prevents them from being tangled up in your luggage.
Wear More Clothes If Your Luggage is Overweight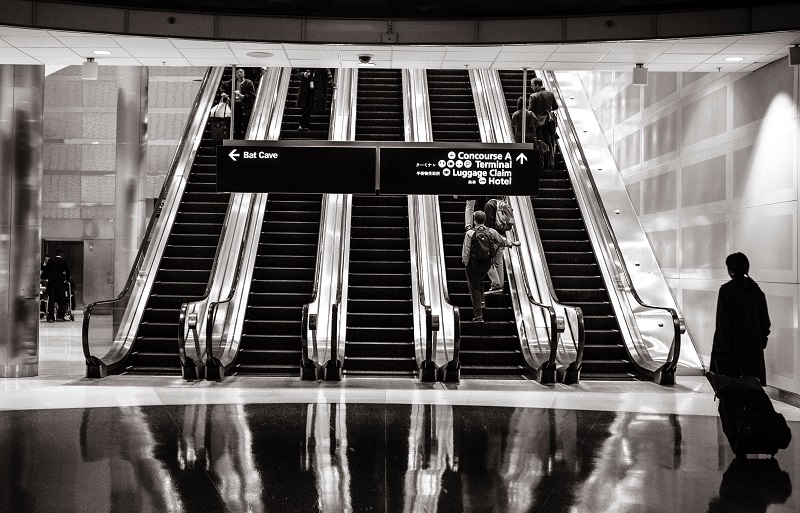 Having to pay for your excess baggage is always a hassle. In order to prevent this, you can wear your jacket or any other heavy clothing so they don't add up to the weight of your luggage. If you don't exactly feel like wearing these, you can put them right at the top of your bag so you don't have to worry about being called out for an overweight bag at check-in.
Pack a Water Bottle
To avoid excessive airport expenses, you can try bringing a water bottle. You may think that there is no significant advantage to packing a water bottle, but the money you save will say otherwise. Let's face it, there can be huge mark-ups for airport items like bottled water. So you can try to override this by bringing your own and just filling it up at a water fountain near you.
Bring a Portable Phone Charger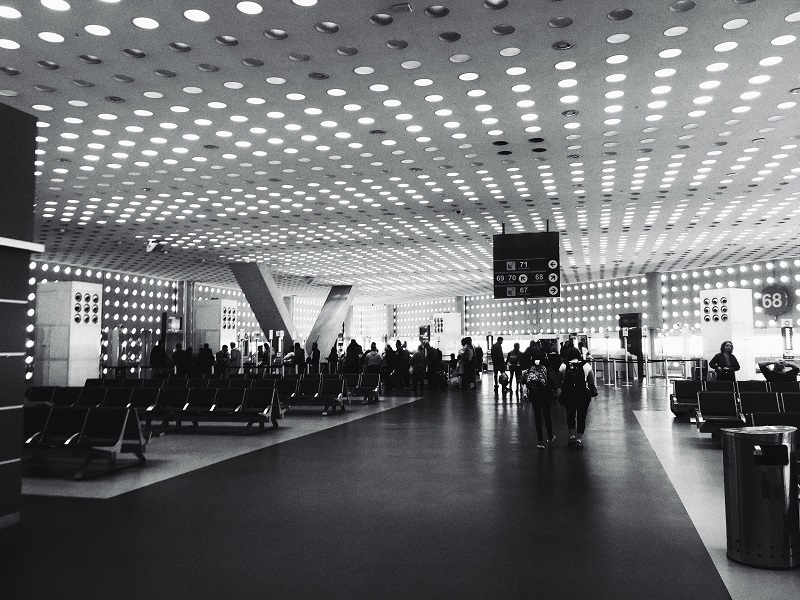 Imagine being outright bummed just because your phone dies down on you. Having a portable phone charger is the best preemptive measure. Since you cannot use your phone during portions of the flight, this can save you a lot of time because your portable charger will come in handy when you are in-flight. So that before you land, you have plenty of juice to share all of your travel adventures with the best travel WiFi hotspot in the Philippines.
Fall in Line on the Left Side of Security
Apparently, this is an airport hack that not a lot of people are doing. This airport hack is based on an observation from people's behavior at the airport. Since most people are right-handed, they queue on the right side of the line. The next time you are at the airport, put this hack to the test and see if the furthest left line can give you the chance to pass through quickly.
Queue Near the Business Class Check-In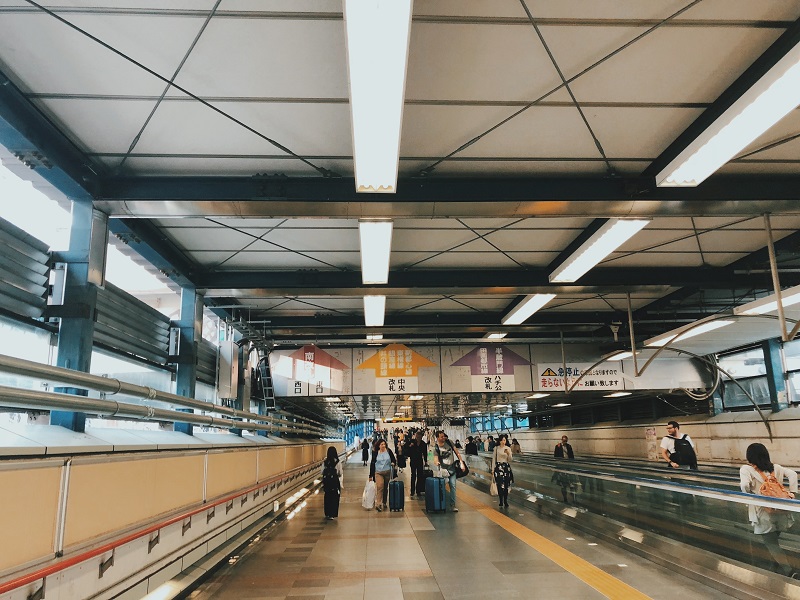 Now this hack is all about a leap of faith and a lot of hope. Business flyers tend to be treated with the best in all of the services. This includes a fast and hassle-free check-in. Most of the time, the line for the business class check-in is almost non-existent. Try your luck by queuing near the business class counter because agents can sometimes help economy travelers to efficiently check-in if no one is lined up at their counter.
Bring a Reliable Portable WiFi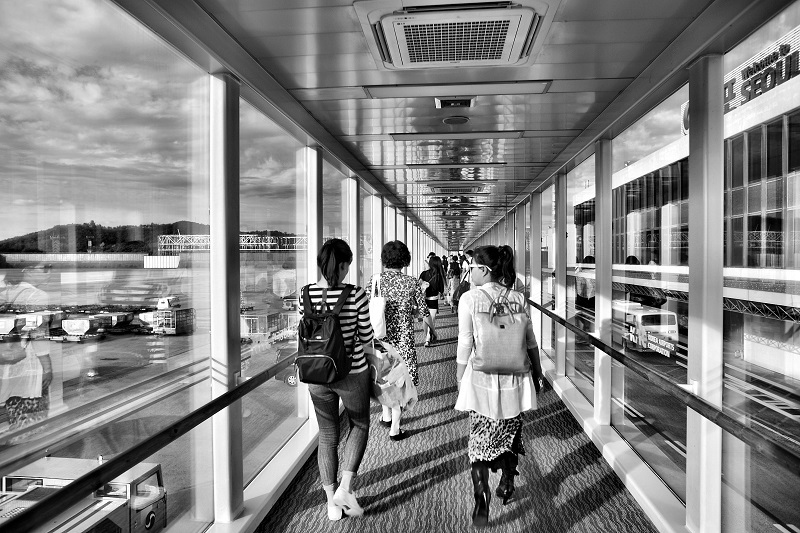 As you set out to travel, you are probably asking a lot of questions along the lines of, "Where to buy the best travel WiFi hotspot in the Philippines?". This is due to the fact that having a portable WiFi with you will always come in handy, especially if you are the type of person who easily experiences fear of missing out. Make sure that you have one in your carry-on because traveling is not as fun if you are not connected to your loved ones.
Take a Photo of Your Checked Luggage
Let's not hope that you lose your luggage. But in the event that you do, taking a photo of your checked luggage will be a lifesaver. If your luggage is not a standout and looks indistinguishable the rest, this hack will save you a lot of trouble when you land and you look for it at the baggage counter. Your luggage receipt is not enough if you want to locate it, so a visual representation of your luggage will definitely help airport staff locate it as quickly and efficiently as possible.
Key Takeaway
The airport is one of the first hubs that you have to go through when traveling. To make it a great experience, it is always better to observe the proper rules. Aside from asking where to buy the best travel WiFi hotspot in the Philippines, you should also make it point to gather as many helpful tips as you can on how to make your travel experience better. Safe travels!