What are the most Instagram-worthy travel spots that you should visit in Hong Kong?
Nam Shan Estate
Forbes Wall Trees
Instagram Pier
Tian Tan Buddha
Graham Street Graffiti
Sham Shui Po Garden Hill
Choi Hung Estate
Lok Wah South Estate
Cape D'Aguilar
The great thing about having the best travel WiFi hotspot in Hong Kong is that you can share your memories for everyone to see. Staying connected allows you to utilize social networking sites like Instagram to keep everyone looped in on the beautiful places you have seen during your trip. Where to buy travel WiFi in the Philippines should always be essential to include in your travel agenda because it will play a vital role when navigating your way around.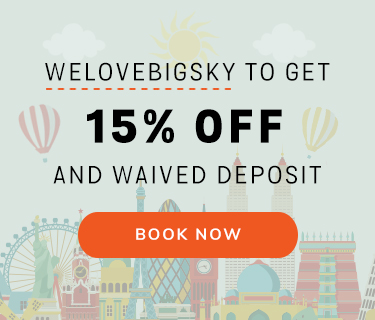 Fortunately, you can easily find the most picturesque places in Hong Kong which would look amazing on your feed. Puzzled on where to go? Pick one from the list below or go through them all to achieve the ultimate feed goals that you are aiming for:
Nam Shan Estate
Asia is a rich and beautiful continent for travelers. If you would like to have some clips of urban photography on your feed, then the Nam Shan Estate Playground can give you shots of that cool background. Although it is just a simple playground, it is still an aesthetically-pleasing location. You are bound to be rewarded with creative and interesting images from the Nam Shan Estate. Looking for a picture with perfect symmetry, cool lighting, and a sharp edge of creativity? Then this one is for you!
Forbes Wall Trees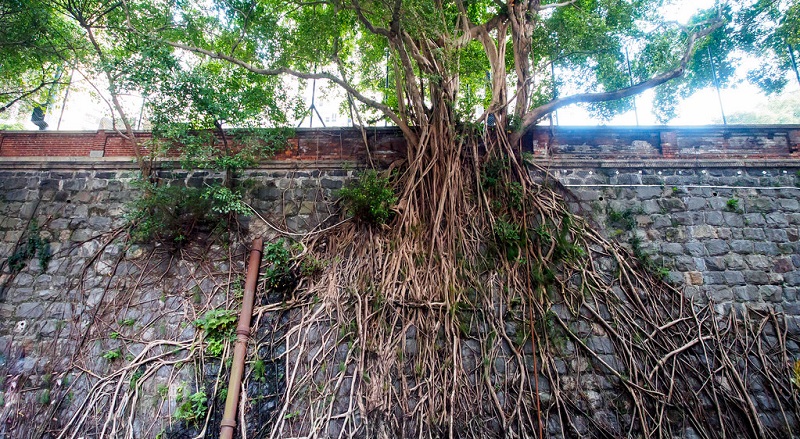 For nature lovers out there, the Wall Trees located on Forbes street would be a treat for the eyes. The masonry wall trees are made possible by the growth of plants in the openings of the masonry which soon developed into mature stone wall trees. These trees have been living for over a century. You get an Instagrammable spot that also has a rich history behind it.
Instagram Pier
What better place to take Instagram-worthy pictures than a place which bears the same namesake as the social media platform? It is enough to say that it is pure beauty. Every shot in your frame will exhibit beauty in its simplest and most breathtaking form.  Bask in the tranquility of it all as you gaze on the mesmerizing view of the ocean. This site is a must-visit location in Hong Kong, so make sure to pay a visit if you ever decided to travel there.
Tian Tan Buddha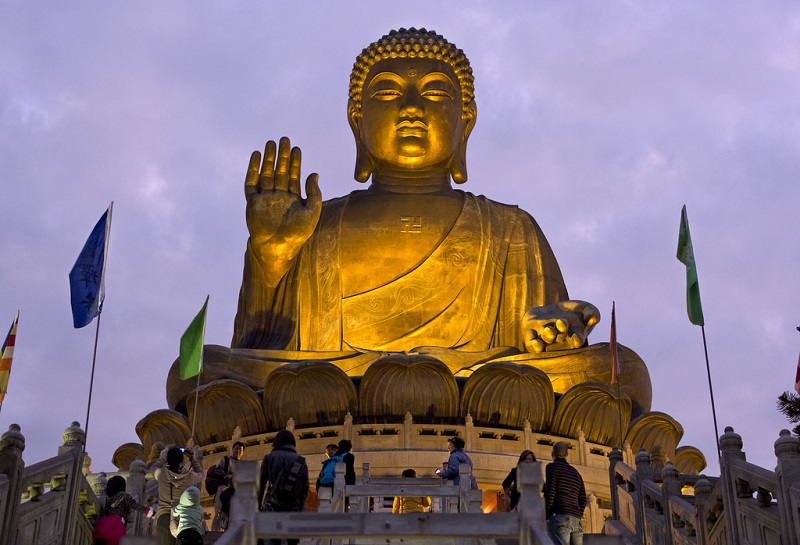 When traveling, religious sites can be a place to have the best memories in. The huge statue of Buddha is great evidence to this. Hong Kong is abundant with many attractive places that you can take snapshots of during your trip. Visiting the Tian Tian Buddha will reward you with many images that will enhance the aesthetics of your Instagram feed and your overall photography portfolio.
Graham Street Graffiti
Some Hong Kong tourists see to it that they pay a visit to the Graham Street Graffiti if they wish to engage in street photography. This location is worth mentioning because the beautiful graffiti will draw you in if you are looking for admirable images for your feed. This mural is the work of graffiti artist Alex Croft and it has gained attention from tourists coming from all over the world. It is the perfect epitome of the authenticity of street art because it is vibrant and edgy enough to be included in your gallery.
Sham Shui Po Garden Hill
The Sham Shui Po Garden Hill will allow you to see how locals live among themselves in Hong Kong. If you don't mind the extra cardio, you can ascend the peak of the Garden Hill by climbing up many flights of stairs behind the Mei Ho House which takes approximately 15 to 20 minutes. You should know that public housing first started in this place. You can get a closer look at the rugged architecture that is different from the usual modernity of towers nowadays. Look out for the sunset pictures that you are going to take here because it is absolutely stunning.
Choi Hung Estate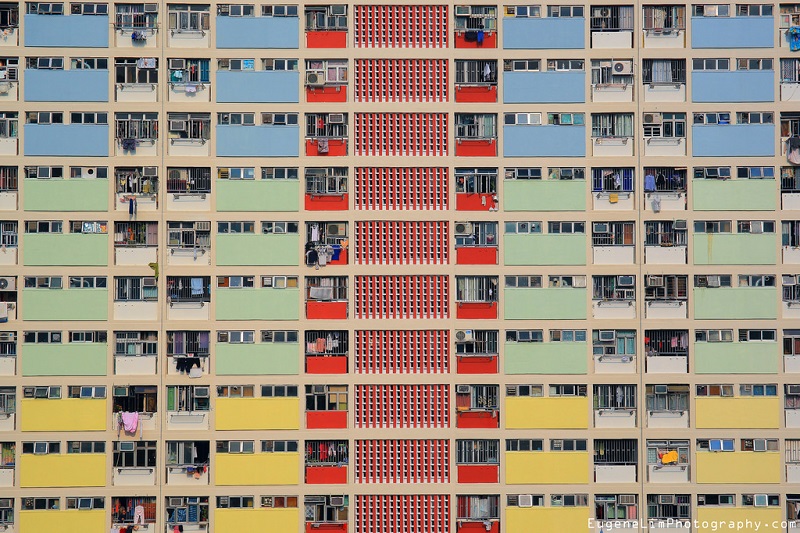 One of the local spots that were made popular by Instagram, the perfectly symmetrical Choi Hung Estate is the spot that you wouldn't dare miss if ever you are in Hong Kong. Built in the 1960s, the name of the place literally translates to the "Rainbow Estate" which can make you expect that it is indeed a bright and vibrant background for your picture. It is painted in eight different colors and it can give off the perfect vibe with how its hues pop in pictures which you can instantly upload to social media using the best travel WiFi hotspot in Hong Kong.
Lok Wah South Estate
Looking for a vintage element for your feed? Then the Lok Wah South Estate will give you just that. It is a popular spot for photo ops mainly because the blue-colored play area can give off reminiscent childhood vibes. Fun and playful at best, the Lok Wah South Estate can bring you cheerful images all the way.
Cape D'Aguilar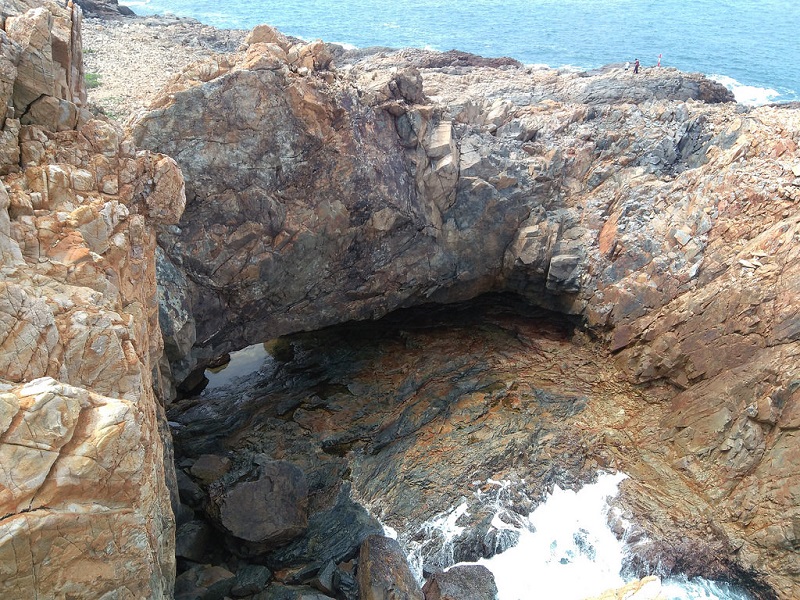 Cape D'Aguilar, at the southeastern tip of Hong Kong Island, provides a relaxing escape from the hustle and bustle of the city's skyscrapers. The lighthouse, the oldest one still standing in the territory, is a declared monument of Hong Kong and a fortunate survivor of history. However, it's the magnificent ocean views, incredible mountains and Insta-worthy sunsets that are the real draw here.
Key Takeaway
Now that you know where to go if you want to take awesome pictures, the only thing left is to find where to buy the best travel WiFi in the Philippines in order to post your lovely photos. Just remember that you should always have fun when chasing after memorable images. Safe travels!