With enough research and preparation, applying for a Korean visa is easy. There are tons of success and horror stories online about visas, but don't let these stories hinder your confidence when applying for one. That being said, here are the things you need to know when applying for Korean visa.
Determine What Kind of Visa You're Applying For
If you're not a frequent visitor and it's your first time getting a Korean visa, you need to determine what visa you need to apply for. Choosing the correct type of visa is crucial so you can qualify for one. Korean visas are organized in various categories. The Korean Visa Portal is equipped with an online tool called the Visa Navigator which can help you find a suitable visa type.
Visit the Visa Navigator and fill up the necessary details and the system will automatically list the right visa for you. Check the requirements and the allowed activities you can do and align it with your purpose. Make sure to read the requirements and activities carefully so you have a full understanding of the visa you're applying for.
Korean Visa Requirements
Filipino tourists may apply for single-entry or multiple-entry visas. Single-entry visas allow you to visit and stay in Korea once up to 59 days-3 months from the issue date. Multiple-entry visas allow you to visit and stay in Korea with 30 days per visit with a validity of 10 years. You're eligible for a multiple-entry visa if you have the following:
If you're a licensed professional (Doctor, Lawyer, Professor)
Graduate of Bachelor's Degree in Korea
Graduate of a Master's Degree from Abroad
Before filing make sure all your documents are complete. Make sure to print, sign, and fill out the visa application in advance so you can save time. Here's what you need:
Finished Application Form
It must be filled up digitally using capital letters. Remember to use A4 sized paper. Your signature must be manually signed. Make sure that there are no erasures and marks outside the boxes. Leave the non-applicable items blank.
Latest Passport-Sized Colored Picture
Philippine Passport
Bring an original copy of your latest Philippine passport. It must be valid six months before the departure date. Provide signatures and at least two blank pages. Applicants who've traveled to non-visa/visa countries should also provide copies of old passports with photocopies of arrival stamps within the last five years.
Passport Bio Page
OCED Visas and Arrival Stamps
If you've traveled to OCED (Organization for Economic Co-operation and Development) Countries, you can submit your old passports, photocopies of old visas and arrival stamps when applying. Having OCED visas can speed up your application but you're still required to submit an ITR. You're not exempt from getting rejected as well.
Invitation Letter and Photocopy of Inviter's Passport or ID. If you're invited by a company, have a copy of their company business permit.
Indicate your purpose and length of stay Korea, address, and contact information. Include your inviter's contact information and a note that your inviter will comply with Korean laws and regulations.
Additional requirements include:
Certificate Employment
Bank Certificate
Submit Your Application
Unfortunately, walk-ins are no longer accepted at the Korean embassy. Head to one of the accredited travel agencies to get your visa application. Your travel agency will have varied methods when it comes to visa processing.
Bring two valid IDs including your passport, present your documents to the assigned staff and get your queue number. Once your number is called, wait for the staff to finalize checking your documents. The staff may ask you more questions or ask you to provide more documents. The staff will then give you a slip with the pickup schedule of your passport. Make sure to prepare enough money for the visa processing fee, at least PHP2000.
Wait for Results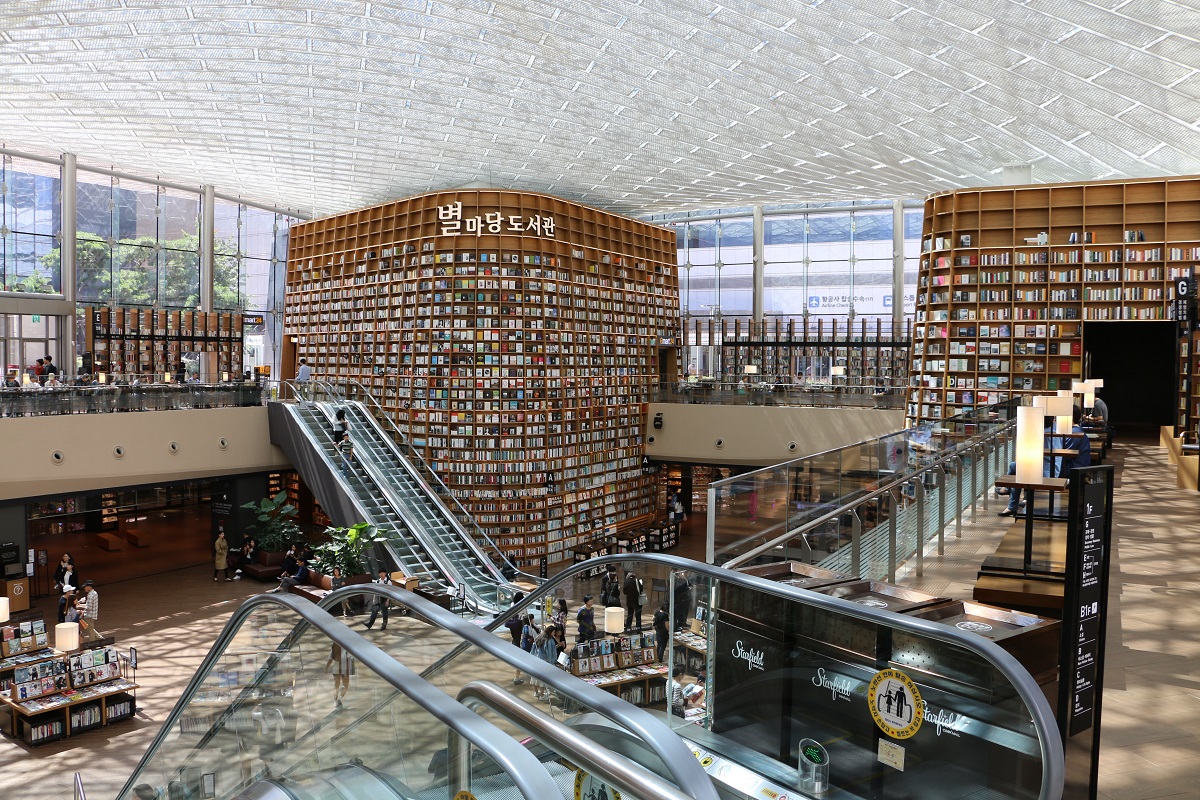 Visit the Korea Visa Portal and go to the Check Application Status page. The upper right corner should have an English option so you can translate the page. Select "Diplomatic office" next to "Type of application". Click "Passport No" from the drop-down menu and input your passport number. Type in your name as shown in your passport using this format: SURNAME FIRST NAME. Input your birthdate using this format: YYYY-MM-DD.
When you complete this, click the search button to see the results. If there's no data, ensure that your entries above are correct and try again. If this still occurs, your embassy hasn't submitted your application yet.
Claim Your Passport
Visa processing can vary depending on where you file your application. It can take 10-15 days depending on the requirements you submit. If your visa is approved, the agency can mail it or they will require you to claim it personally.
Remember to submit and comply with all the requirements when applying for your Korean visa. Make sure to choose an accredited travel agency for your application and be patient.
For more information, visit http://www.bigskynation.com/products or contact us at info@bigskynation.com to avail of our products and services.