In the past few years, Hong Kong has become a steady destination to fly to for many first-time travelers. It's easy to see why, since Hong Kong is quite accessible and navigating around the area is easy.
From the magnificent beauty of Europe to the tranquil and scenic graces of Japan, using the best travel Wi-Fi hotspot will help you make the most out of your travels. Whether you're visiting Hong Kong for the first time or it's your own personal trip, you can use your Wi-Fi hotspot to guide you throughout your journey. Get connected and get started, here are some places in Hong Kong you need to visit at least once.
Victoria Peak
If you want a panoramic view of Hong Kong, you need to visit Victoria Peak. The peak is a wonderful vantage point that lets you view the city skyline and harbor. Even locals love to traverse to the peak just to enjoy the breathtaking view. Victoria Peak stands at 552 meters high and is considered the highest peak in Hong Kong.
You can reach the peak using the 125-year-old peak tram. It's not just a simple peak, you can also find a lot of restaurants and shopping centers for you to enjoy. Why not head over to a nice restaurant after enjoying the view? If you're unsure on what you can do at Victoria Peak, you can definitely check out local tours to explore the history of the vantage point.
Kowloon City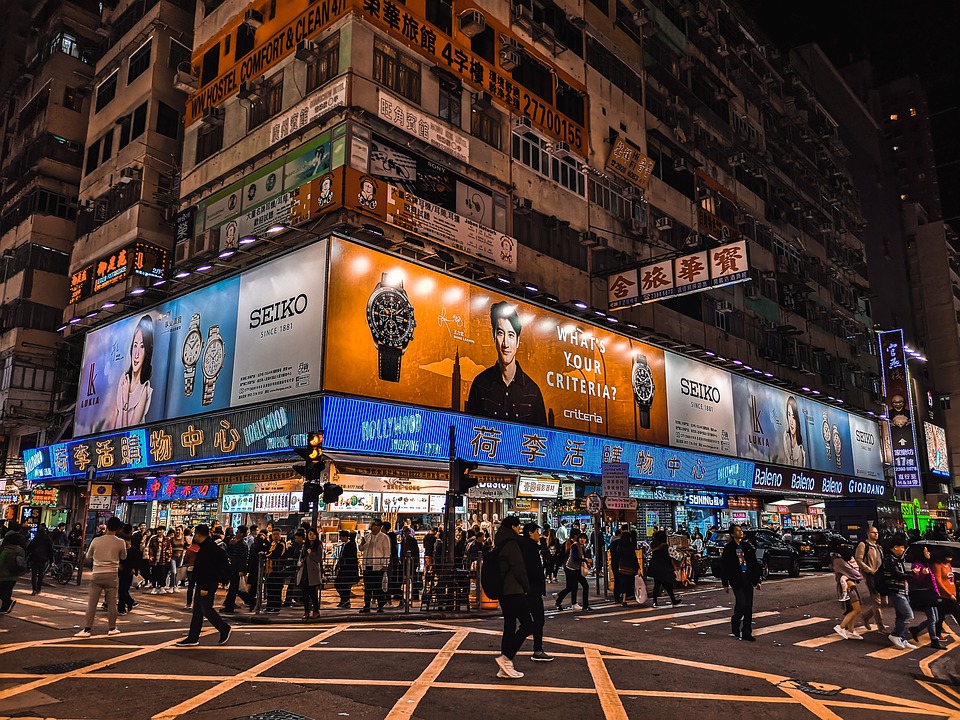 Kowloon is the most historically important areas in Hong Kong. It has a large public market with a friendly population to boot. It's a place most tourists tend to overlook but if you're interested in seeing old architecture and exploring the history, this is a place you should definitely visit. You can find the historical park of Kowloon Walled City. This park was once densely populated and used as a military fort in World War II.
Hong Kong demolished the walled city and reopened it to the public in 1995 with restored buildings that will definitely make you feel like you're in another period.  If you're a foodie, there's also tons of local and international cuisine you can try within Kowloon.
Head over to West Kowloon for something different. You can reach Hong Kong's tallest building, the International Commerce Center. Head over to the 100th floor and 360-degree indoor view of Hong Kong's skyline, Victoria Harbor, the Kowloon Peninsula, and Tai Mo Shan. If you want something more relaxed, you can travel across Victoria Harbor on the Star Ferry. It's a 10-minute journey that promises a spectacular view of the crossing for less than $1.
Tsim Sha Tsui
Tsim Sha Tsui also gives you a chance to view the Victoria Harbor. It's one of the busiest districts in Kowloon and you can find various designer boutiques and local stores for all your shopping needs. Visit Hong Kong's version of the Hollywood Walk of Fame at the Avenue of the Stars. This place is lined with celebrity handprints, plaques, and movie memorabilia which any movie lover will enjoy.
You can enjoy live performances at the Hong Kong Cultural Center. You can find a lot of free programs here for you to enjoy at any time. Enrich your mind by visiting the Hong Kong Space Museum which is a planetarium and an exhibition center for Astronomy.
Ngong Ping Village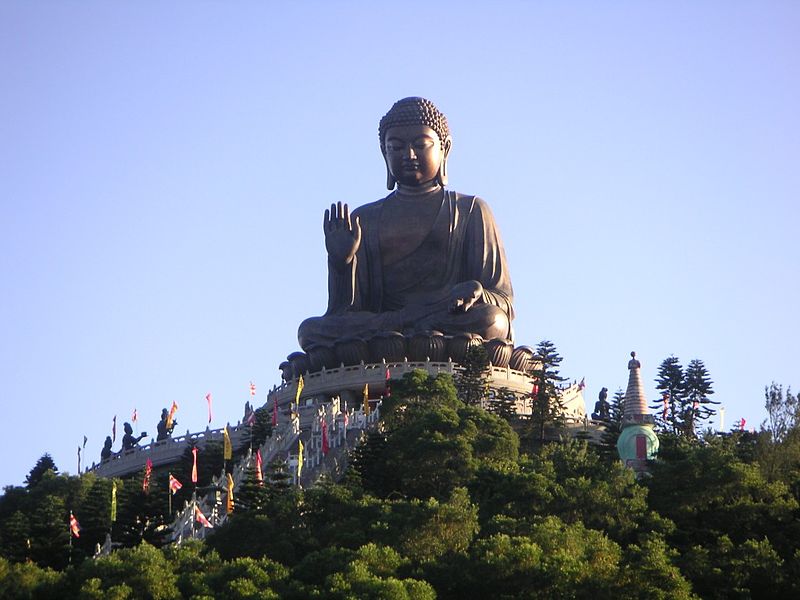 If you're ready to set your sights on the Gautama Buddha in Ngong Ping, you need to take a cable car heading towards there. You should arrive as early as you can so you can enjoy the picturesque views of Ngong Ping Village.
The Tian Tan Buddha is an enormous statue that stands at 112 feet. It's one of the biggest bronze Buddha statues in the world. Building the statue started in 1990 and finished in 1993. You can take the 240-step staircase to get a closer look at the statue. Ngong Ping Village is also filled with souvenir shops and restaurants for you to check out.
Tai-O Fishing Village
Tai-O Fishing Village can be found on Lantau Island. It's known as the Venice of the Orient. You can access this village through the Ngong Ping Cable car. If you want to learn about authentic fishing life and culture of Southern China, this is the place to visit.
Take a picture of the stilt houses and visit some temples while you're at Tai-O. It's also a great place to get a taste of local cuisine and fresh seafood. If you love dried seafood, you can visit the market that has a diverse set up of dried fish that you can purchase.
As a thriving economic hub for international trade and investment, Hong Kong is a combination of Western and Asian culture all rolled into one world-class center for business and culture. The region is filled with a rich history and beautiful culture that's waiting to be explored. Put Hong Kong in your must-visit list if you haven't already.
For more information, visit http://www.bigskynation.com/products or contact us at info@bigskynation.com to avail of our products and services.