You can find some of the best foodie destinations in Asia. This region is expansive and diverse, enough to tickle your taste buds and ignite your senses. Flavor can become the language of any country. If you want to learn how to speak their language, you can start with a taste of the local dishes. Foodies should prepare for a huge surprise and burst of flavor from these destinations. Here's what you shouldn't miss in Asia.

Taipei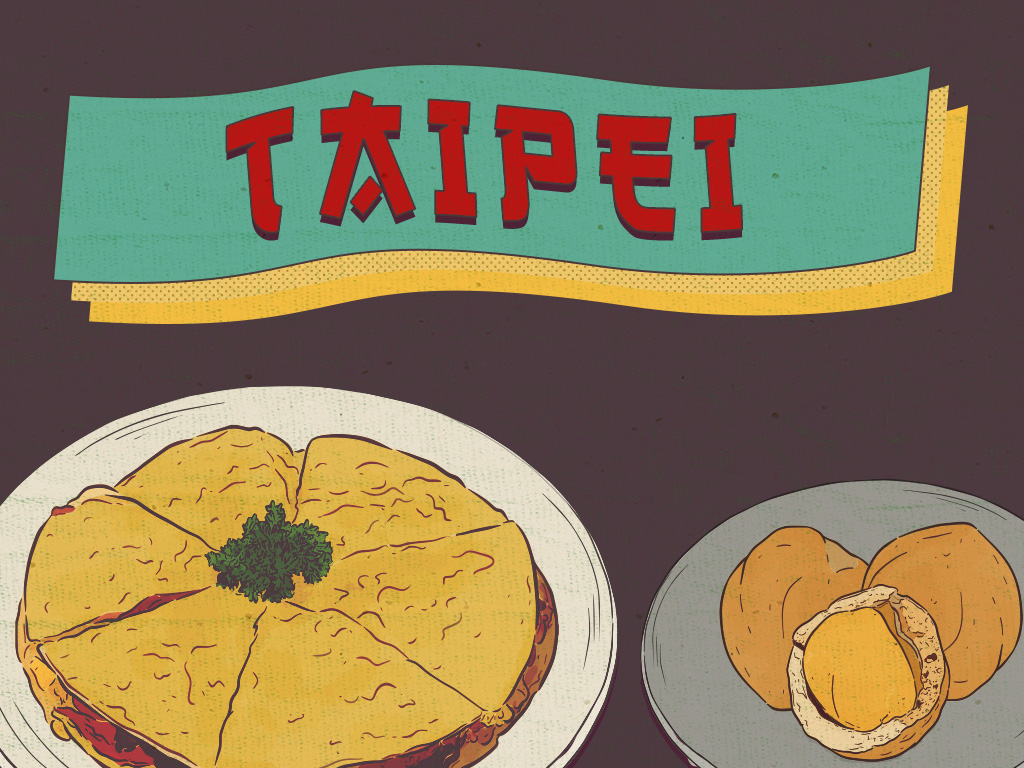 Taiwan is very popular for the unique street snacks they serve. To sample the full range of these world-famous street snacks, Ningxia Night Market is the place to go. This place has the largest variety of Taiwanese street snacks. It's very popular among locals and you know it's going to be a part of your epicurean delights.
The flavors bring out and emphasize the best of Taiwan and are true to the heart and culture of this tiny country. Savor the tradition by heading over after the sun sets. Sample unique snacks such as taro fried balls with salted egg essence. Oyster omelets are a unique taste of the sea and are very filling and satisfying. There's even roasted sausage stuffed with rice. The best part about visiting the market is that it's very cheap. You can get a one of a kind dinner bonanza at Ningxia Night Market.
Thailand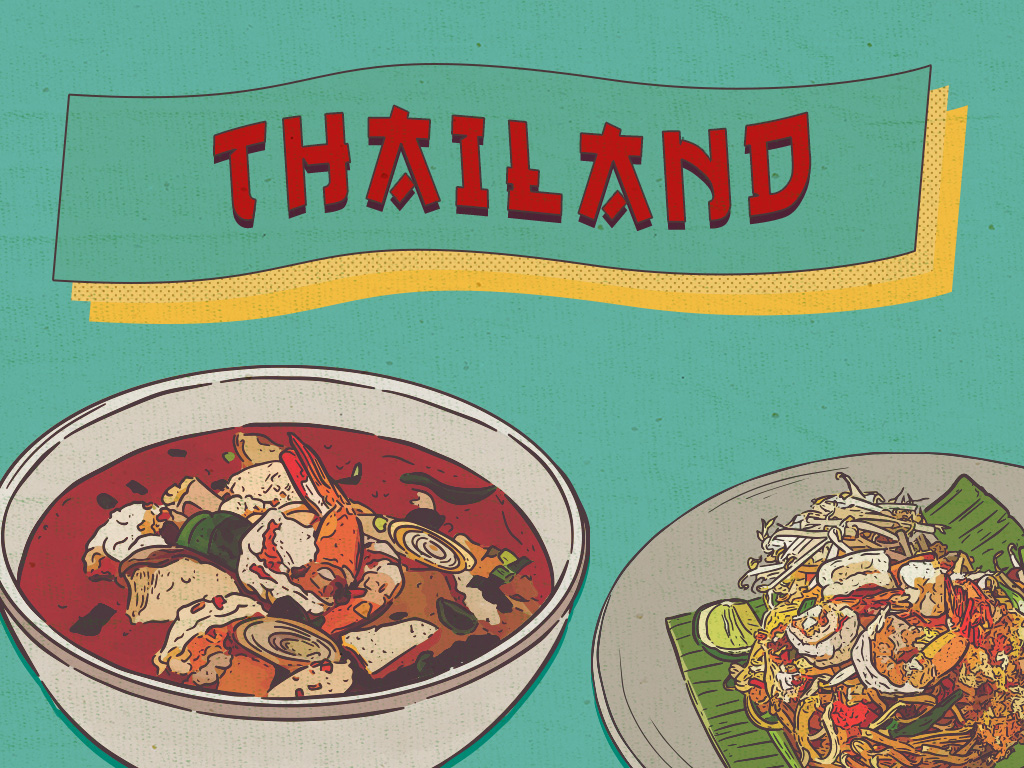 It's impossible to go hungry in Thailand. In particular, Bangkok will make you fall in love with its culture. You'll definitely stay for the fragrant and luscious servings of Thai food. You can find food at every corner and you'll find that each sampling is exquisitely delicious. To get a full spectrum of Thailand's flavor, avoid going to the international restaurants in Bangkok and stick to the local Thai cuisine.
Pad Thai, green curry and tom yum are local and cheap dishes that are very popular internationally but can be enjoyed locally for extremely low prices. You'll immediately notice the difference between the local iterations of these dishes. It's instantly more flavorful as they all use local spices and techniques There are tons of Thai chefs that are currently working on modernizing old dishes to appeal to modern customers. This infusion of modern and traditional will certainly expand your taste palate.
Vietnam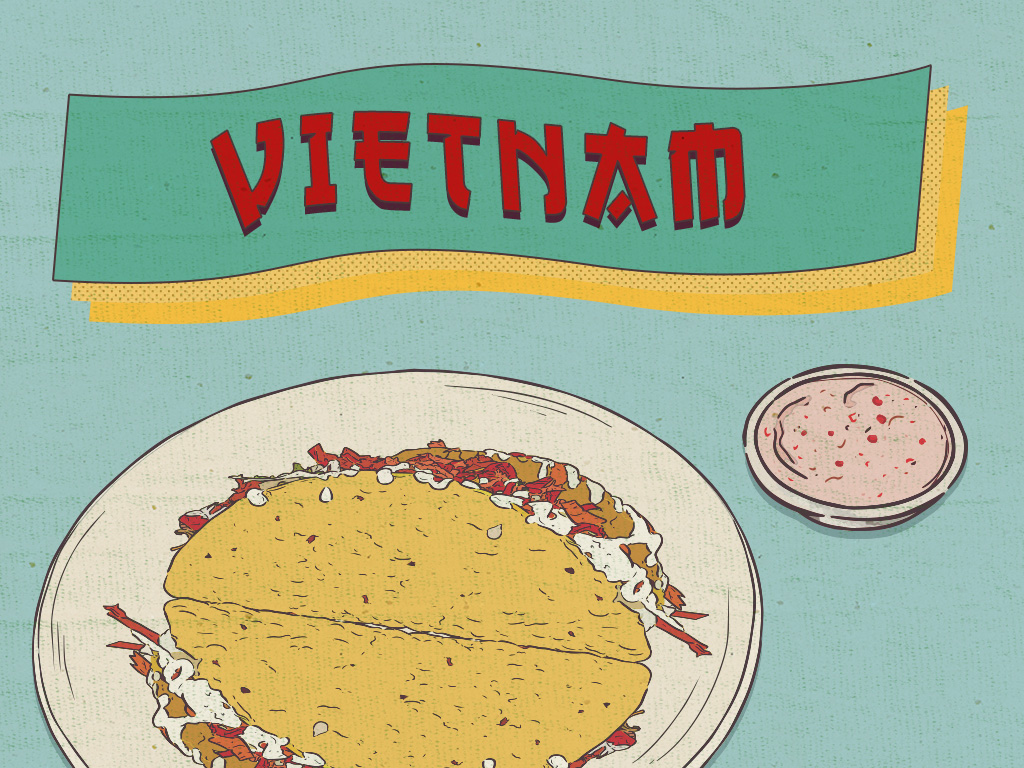 Who could ever forget Vietnam? This country has one of the best offerings in Asia. Pho is an iconic noodle soup that's an amazing hangover cure and warms the body just right. Using the right combination of spices, noodles, and meat, this dish instantly rejuvenates the body with the broth and filling noodles. The best Pho can be found at Hanoi Vietnam but you're in the mood for something spicy Hue is the former royal capital that serves punchy dishes. Bun bo hue is a go-to that uses a spicy broth with an instant depth using different cuts of pork. Banh xeo is a crispy seafood pancake that uses prawn, minced pork, lettuce, and fresh herbs. Explore Vietnam through these mouthwatering local dishes.
Malaysia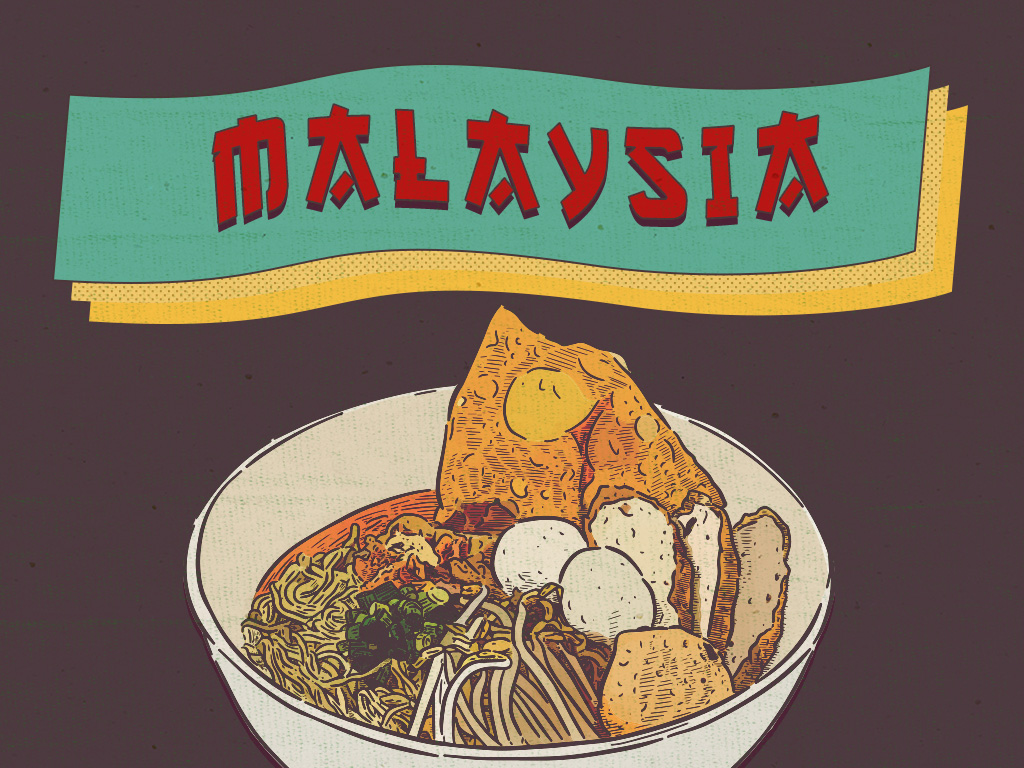 Malaysia doesn't seem like a place where you'll find a lot of snacks or dishes. But that's where you're wrong. Don't overlook Malaysia and try out some of the inviting Malaysian cuisines. There's a certain aesthetic appeal to how they create and serve their dishes and it shows. Each bite is a blend of cultures such as Indian, Thai, Chinese, and Malaysian. These morsels are everywhere in Malaysia and they have a comforting taste that's like no other. It's a feel at home experience abroad when you take a spoon full or more. Curry laksa is a heartwarming bonne bouche that you should try. Make sure to eat it slowly to enjoy the full infusion of flavors.
Indonesia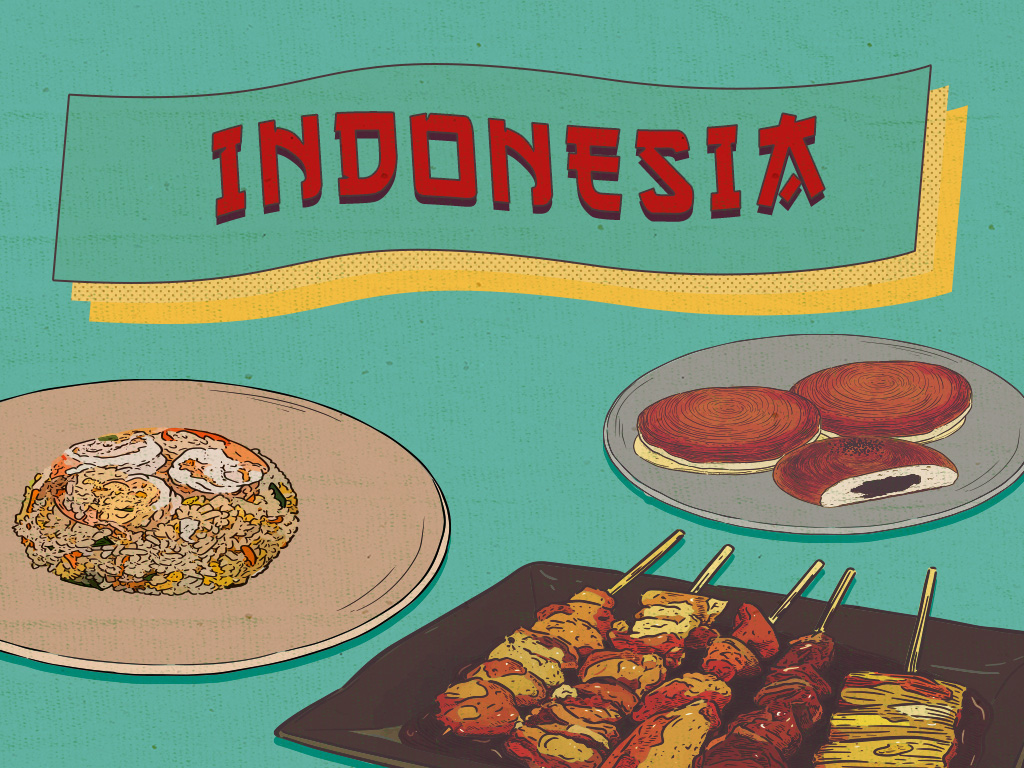 Indonesian food originates from Javanese, Balinese, and Minangkabau cultures. Restaurants and street stalls are sprawled about Indonesia and you should take advantage of your opportunity and sample all of the flavors. Try out the meatball soup, sweet-filled pancakes, and sticky rice omelets. Pork satay and crazy fried rice are some memorable signatures to try in Indonesia. There's Nasi Goreng and Rendang to try out as well. These two are probably one of the most delicious meals you can sample. There's an insane amount of food you can sample in Indonesia and you would be crazy not to try at least one in each area.
Japan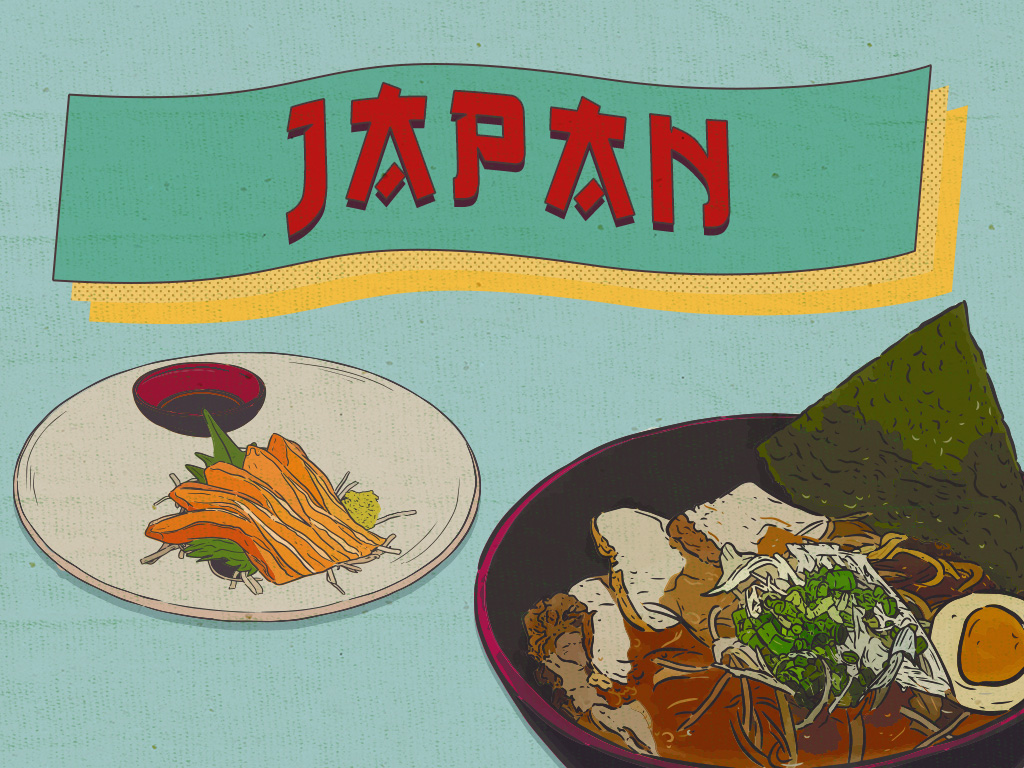 You can never forget about Japan. Their culture and food are world-famous and for good reason. The flavors are just right without being overpowering. It's balanced and healthy as well. There are tons of fun and unique foodie experiences in the capital but explore further and take a look at Fukuoka. This is north of Kyushu and you can choose from over 150 open-air food stalls for all kinds of Japanese delicacies. These are called Yatai. These stalls are reminiscent of larger restaurants but in a compact form. When the night ends, these stalls fold away for the morning until the next shift. Yatai offers a lot of dinner options as well as sake and shochu. Make sure to go to the southern cluster of Nakasu Island which is near Tenjin station.
Korea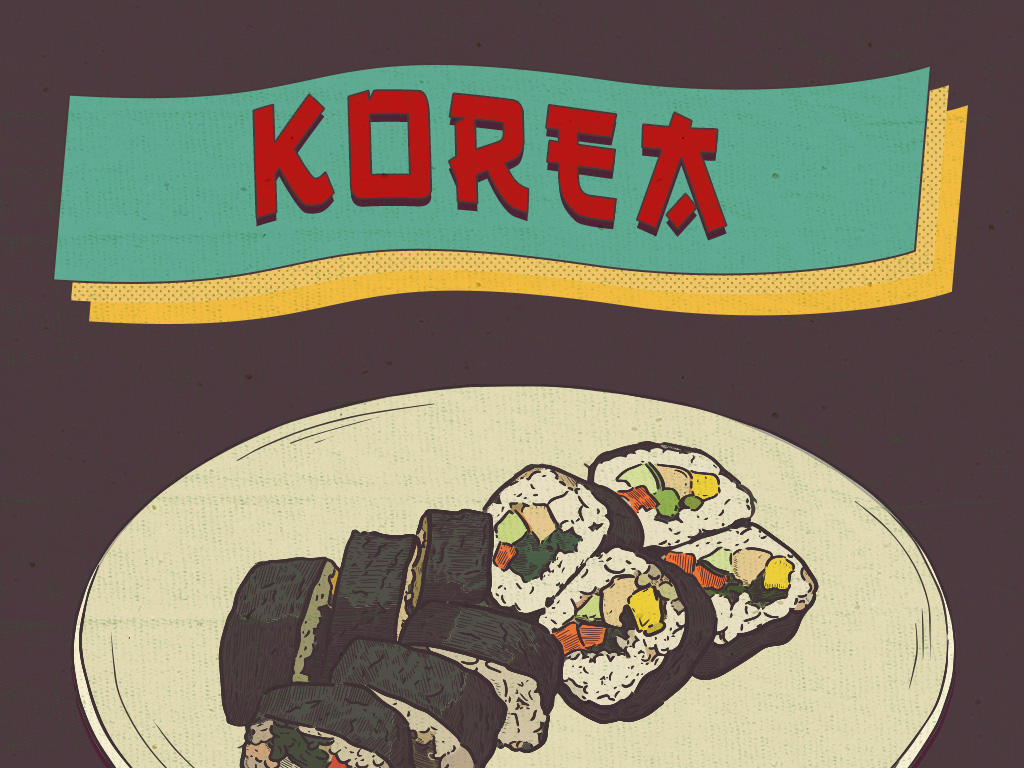 Korean food has always been popular but it's even more evident now due to the rise of Korean pop culture. Korea doesn't have a lot of street food stalls as they're illegal but lots of locals still make an effort to put up their stalls every night. This is where you can really get the savory snacks when you're on the go. But if you want to, there are many restaurants in Korea that combine international cuisines and Korean style cooking.
The real hidden gems are family restaurants that are sprawled about throughout the country. You can't find these very easily and you might need a local to guide you. But you can get some authentic flavors and cook for great prices here. However, if you want to experience your Korean drama dreams, there are lots of cafes and restaurants featured in your favorite dramas in Seoul. It's great for taking photos but also indulging in the food.
Key Takeaway
These are some of the best foodie destinations in Asia you can certainly enjoy. Any avid foodie should at least visit these destinations and indulge in the unique dishes once in their travel itinerary. It's a promising addition to your travel bucket list as well. Each of these places is an amazing melting pot of culture and flavor. Head over to these places now to satisfy your taste buds!
For more information, visit http://www.bigskynation.com/products or contact us at info@bigskynation.com to avail of our products and services.